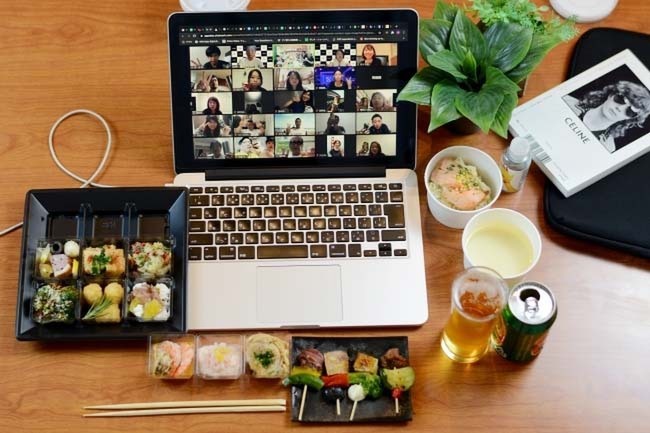 On August 3, Nonpi raised a total of ¥210 million (about $1.98 million) in funding to launch "On-nomi BOX", a service for online drinking parties for corporations.
Nonpi provides a catering service for corporate clients delivering meals prepared by using idle assets of the company cafeteria. This service provides catering at about 8000 events per year, including kick-offs, receptions, or welcome parties at government agencies, start-ups, or foreign companies. As a results of the spread of the new coronavirus, telework is rapidly becoming the new norm. Moving company-intern drinking parties online is emerging as a new form of stimulating communication, and there have been requests to provide meals for these occasions as well.
Nonpi has therefore raised new funds and launched a delivery service for "online drinking party" meal sets. It is available for official events such as kick-offs, receptions, or welcome parties as well as for private get-togethers among colleagues. Orders are taken until one week prior to the date of the event, and meals are then prepared, packaged, and delivered to the participants' homes by cool delivery. The meals are sent to arrive on the day or one day before the online drinking party, and all participants will be able to enjoy the same food. Catering is available for up to 400 people.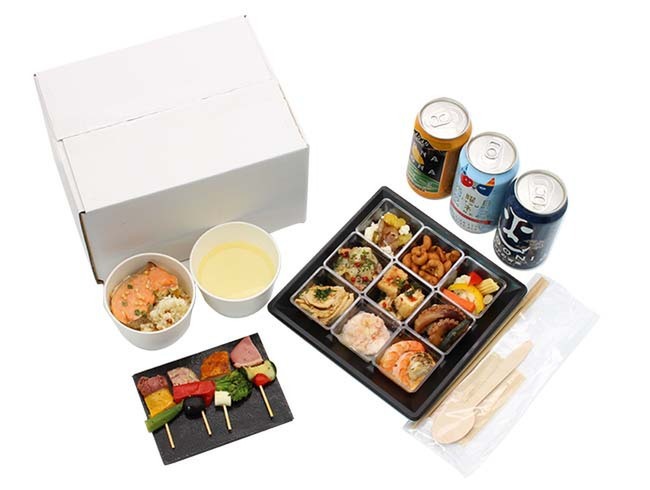 Three exclusive "On-nomi" meals (pinchos, nine a la carte dishes, and ochazuke), a handbook for the "On-nomi" (online drinking party etiquette, how to make the event interesting, and menu information), and three drinks (choice of beer, shochu, or a soft drink) are provided. The regular price is ¥5500 (about $52). Currently, customers can use a "half price trial order," limited to 100 companies, to receive this service for half price at ¥2750 (about $26) for 10 people per company.