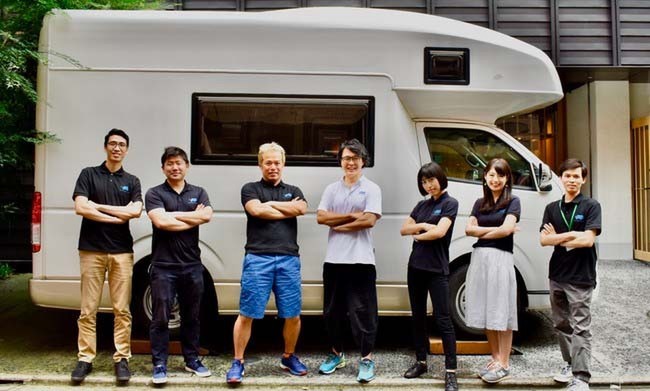 Carstay announced in August 3 that it has raised about 50 million yen (about US 470,000 dollars) in funding. The capital infusion is through third-party allocation of shares to CyberAgent Capital, Inc., Lifetime Ventures, and individual investors including Makoto Hirai and Shintaro Tabata. As a result, Carstay's total amount of funding, including loans from financial institutions, is 130 million yen (about US 1.23 million dollars).
Carstay is developing a "van life" platform business that encompasses a sharing service for camping vehicles and spaces for in-vehicle accommodation. The new funding will enable investments in design improvements, additional system development, and user acquisition marketing for Van Share, Japan's first sharing service for campers, which was officially launched at the end of June.
Automobile travel, accommodation in cars, and van life have attracted attention recently as a mode of travel and a new life style that avoid the "3Cs" (closed spaces, crowded places, and close-contact settings) to prevent coronavirus infection. In line with this, users of Carstay are increasing. The number of registrations has increased in the roughly one and a half years since the service started, with 50 campers in the van sharing pool, and 200 locations in the Carstay in-vehicle accommodation service.
The company also launched a new website, "Beginning Van Life," for newcomers to the lifestyle.