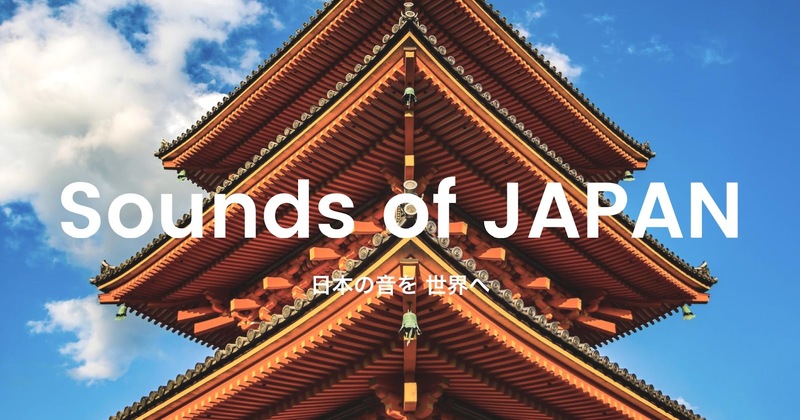 On July 29, Audiostock, in collaboration with the Public Private Partnership Research Institute, launched the 'Sounds of JAPAN' project, which will distribute Japan's distinctive 'sounds' to the world.
With this project, the environmental and natural sounds related to the tourism resources of each local government across the country will be positioned as industrial promotion resources for the purposes of regional development and tourism. Field recordings will be made of the distinctive sounds of each locality around the country; and after mixing and arranging the sounds, they will be distributed throughout the world through music distribution services such as Apple Music and Spotify.
They will also be sold on Audiostock, a stock music service operated by Audiostock. By either buying items individually or joining a flat-rate plan, customers can also use the sounds of this project for business content. These sounds can be used in various situations, such as video sound effects and to evoke a sense of Japaneseness. The price on Audiostock is 550 yen ($5.20). It is also possible to subscribe to a flat-rate plan.
The natural sounds have a healing effect of reducing people's stress. According to the company, more and more people are adopting these natural sounds before sleeping, stretching, or practicing yoga. The sounds distributed by this project can be used in such scenarios and as contents to heal people in today's stressful society.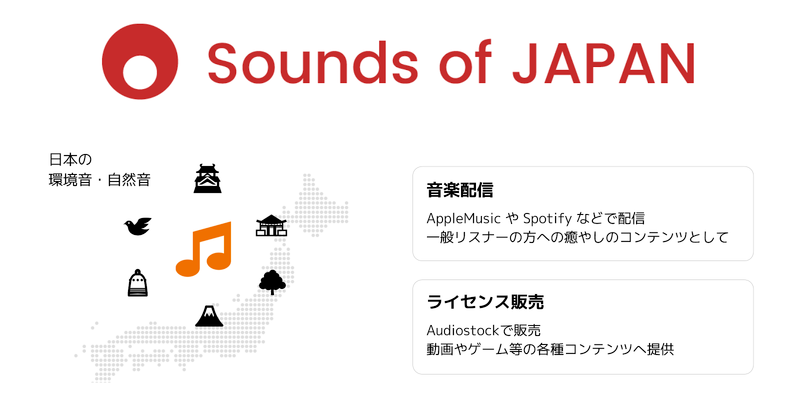 Using these sounds as a start, the company hopes to contribute to the promotion of tourism and an increase in inbound traffic after the coronavirus passes by making these tourism resources from each locality known to people all over the country and around the world. The company is also considering returning a portion of the resulting profits to each municipality.