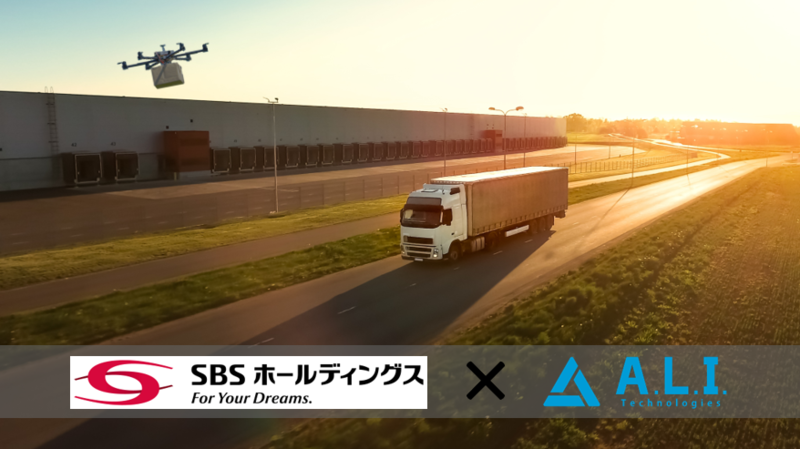 A.L.I. Technologies announced on July 29 that, together with general logistics company SBS Holdings, it will start testing logistics drones based on the assumption of use in lightly populated areas in Japan.
The logistics industry has been talking about its shortage of drivers and warehouse workers for a long time, and it is in need of reform and evolution in various areas. A.L.I.'s proprietary C.O.S.M.O.S UAV control system is a traffic management platform that enables group control and air traffic control of UAVs. It enables more reliable planning, monitoring and management of aircraft structural integrity, operational reliability, and peripheral and operator safety, which are the principles of automated UAV operation.
The test aims to shed light on the efficiency and practicality of logistics drones once safety measures for their societal use have been implemented and precise operation has been established.

Related article:
A.L.I. joins COVID-19 analysis project "Folding@home"
A.L.I. develops spherical drones capable of performing inspection in narrow indoor spaces
A.L.I. Technologies develops a delivery drone capable of carrying 50kg of cargo and reaching a location up to 20km away