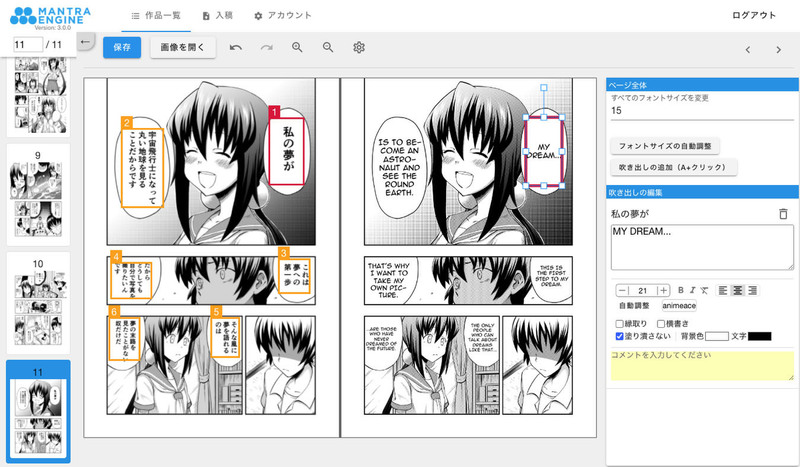 Mantra officially released "Mantra Engine," a corporate machine translation service for the translation of manga, on July 28.
Mantra Engine is a cloud-based service that facilitates the swift rendering of manga into multiple languages. This corporate service is aimed at publishers, manga producers, and distributors. Almost all operations related to the production of the translated editions of the manga can be performed on the browser. This allows for more straightforward operability and the convenience of sharing any progress with all parties involved.
By combining the company's proprietary machine technology that has been specially developed for manga with corrections and editing performed by professional translators on the system, Mantra Engine can cut the time required for translating manga by around half as compared to conventional production workflows for the translation of manga.
This service will be initially launched with support for English and simplified Chinese, with more languages to be added subsequently. Regarding the cost of this service, both pay-as-you-go subscription plans that will be charged according to usage as well as partnership plans that can reduce initial expenses are available. (Interested parties may contact the company directly for more information on prices and trial requests.)

Related article:
Mantra, a company specializing in machine translation technology adapted for manga and other manga-related corporate services, raises $740,000 in funds