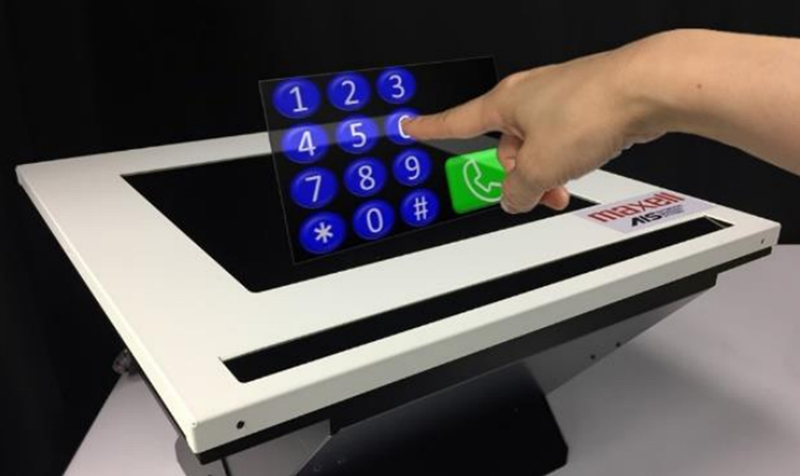 On July 27, Maxell announced that it has developed the Advanced Floating Image Display, which is a floating image touch panel display that can be operated without contact.
The display utilizes the image optical technology newly developed by the company as well as retro-optical materials of Nippon Carbine Industries to display very bright, high-contrast floating images. Further, combining these with highly sensitive sensors allows the switches and icons displayed in the air to be operated like a tablet device.
Since these displays can be operated without directly touching a screen, they are expected to be in demand for applications where infection spreading countermeasures and good sanitation are required when the displays will be used by a large number of people, such as in medical institutions, financial institutions, commercial facilities, and transit facilities.
The company has positioned the new imaging devices that utilize this technology as the core technology for floating image display systems and plans to enter the market in 2021 after conducting a market survey from the second half of 2020.