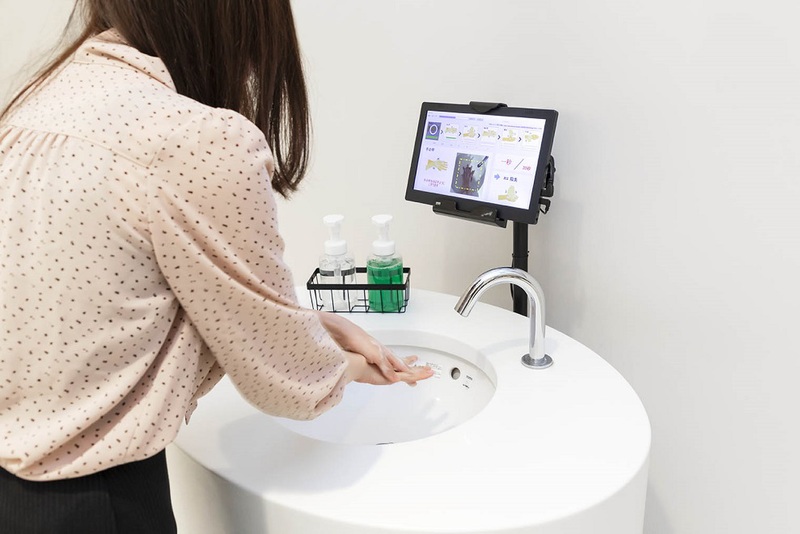 Dai Nippon Printing (DNP) announced a "handwashing AI service" on July 21 as a disease control measure for the novel coronavirus which aims to raise awareness of "proper handwashing" by using proprietary AI-based image analysis techniques to determine whether people are performing "proper handwashing" advocated by the Ministry of Health Labor and Welfare. They plan to begin provision of the service in September.
DNP has developed a video analysis service as part of its "DNP Secure Supervision Service" using cameras and video, as well as working on the development of various other services including comprehensive sanitation management services for clients like food production plants.
These services make it possible to educate employees in sanitation management awareness, standardize handwashing methods, and perform thorough management and recordkeeping. They plan to provide these services to locations where sanitation management is of critical importance, such as food production plants, healthcare and welfare facilities, schools and other public buildings, retail stores, and restaurants.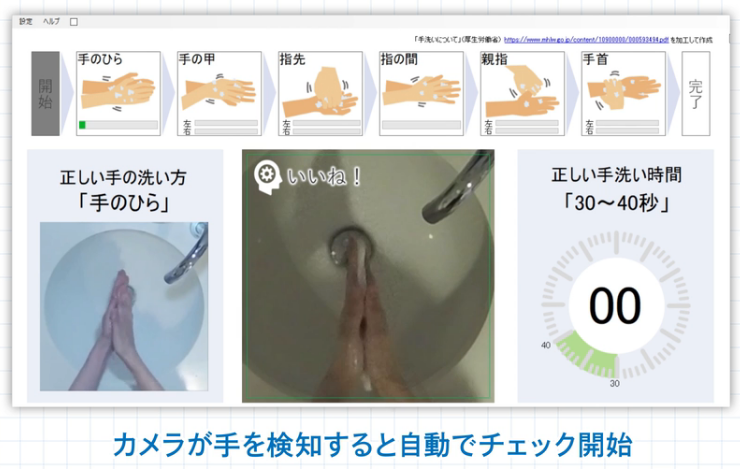 Additionally, in a study in cooperation with Lion Hygiene of the rate of achievement of the ATP benchmark value for maintaining hygiene on the basis of handwashing AI use in courses for DNP employees, they found that places which had a rate of achievement around 30% with normal handwashing rose to about 90% when using the service, and also reduced deviation from the handwashing standards.
The effectiveness of real time guidance in comparison to traditional dissemination by training manuals and posters appears to be greater than anticipated.

Related article:
DNP releases free "Reading Assist" that automatically converts to easy-to-read layouts
Tokyo University and DNP succeed in developing a skin-attachable display