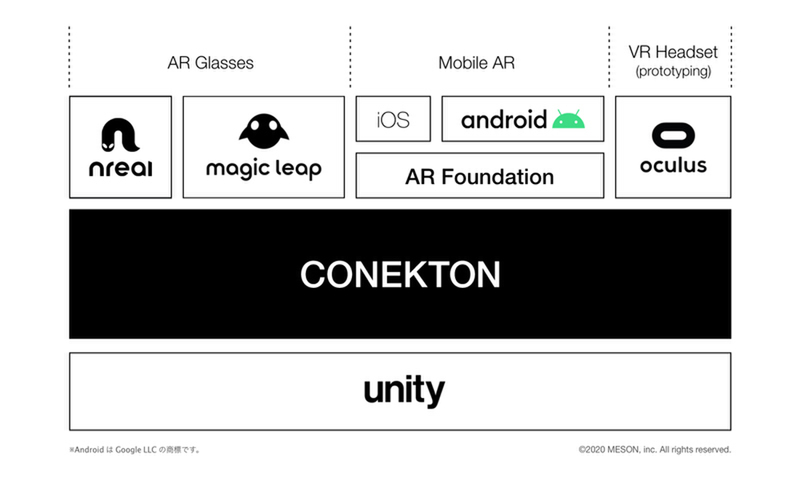 On July 21, Meson published the Conekton open source framework that can be used to develop multiuser AR applications on various AR platforms.
Meson is a creative studio that creates AR age use cases and UX. The company is expanding its creative studio operations through conducting joint research with partner companies that have a variety of assets, such as devices, technical infrastructure, and contents. Conekton is an in-house framework that was developed to enable more efficient development of AR applications by allowing Meson's development team to focus on development of experiential design and contents. The company decided to make this an open source asset to contribute to the development of the AR industry by allowing use of the library by AR developers around the world.
Conekton is a development environment that places importance on cross-platforms and multiusers. Currently supported platforms are NrealLight, Magic Leap 1, AR Foundation (iOS/Android), and the Oculus Platform.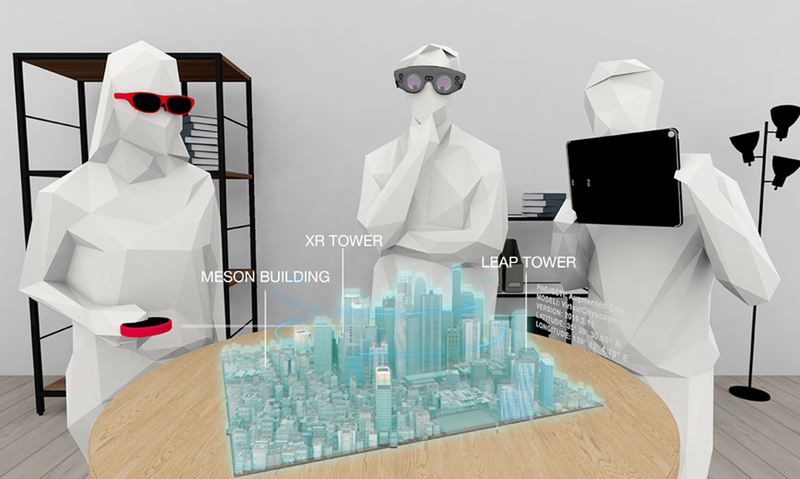 Multiuser allows multiple users to experience the same contents in the AR space and Photon Engine is currently used for the development environment (There are plans in the future to conduct development on other platforms in addition to this). In addition to this, an avatar system will be employed to visualize the three locations of head, left hand, and right hand for the device connected within the AR application, making decoration possible.