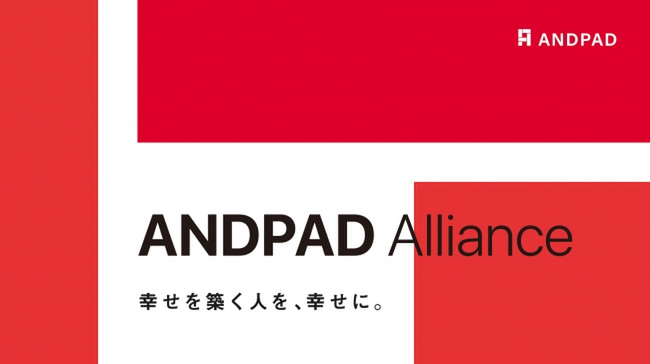 Andpad announced on July 20 that it has raised around 4 billion yen (around 3.7 million dallor) via third-party allotment of shares. Globis Capital Partners is the lead investor for this round of financing, with the existing investors DNX Ventures, Salesforce Ventures, and Beenext serving as underwriters.
Andpad runs the cloud-based construction project management service "ANDPAD," which is a one-stop solution for everything from enhancing on-site operational efficiency to achieving management improvements. Since the service was released in 2016, over 2000 companies have subscribed to it and over 50,000 companies have utilized it because of its development of an intuitive and user-friendly interface as well as its dedicated support for implementation and utilization. This cloud-based construction project management service is also registered on the NETIS (New Technology Information System) of the Ministry of Land, Infrastructure, Transport and Tourism with over 140,000 users from the construction and architecture sectors.
In addition to the funds raised in this round via third-party allotment of shares, the company is expected to complete its financing of around 6 billion yen (including the funds from this round) by September 2020. The funds raised will be channeled towards the enhancement of user experience by strengthening the product development system in place, the pursuit of technology that can accelerate the digital transformation of the entire industry through R&D, as well as to carry out trials for widespread implementation of the service across society.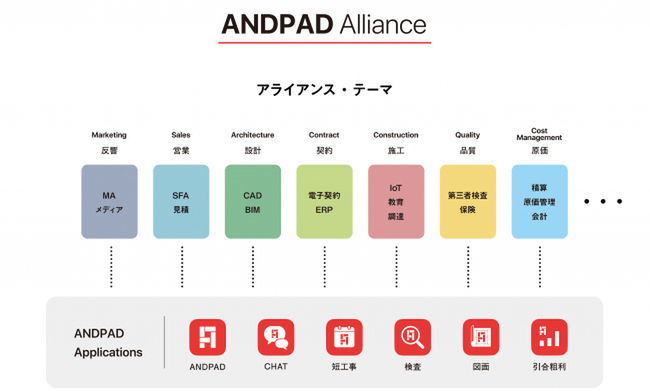 The company will be looking to integrate ANDPAD with other services that can be used alongside it in the future, including an ERP and cost management package as well as features such as quote creation, B2C matching, liability insurance, and training services. It also plans to explore the integration of other features such as digital contracts, sales management, marketing tools, IoT, and industrial drones.