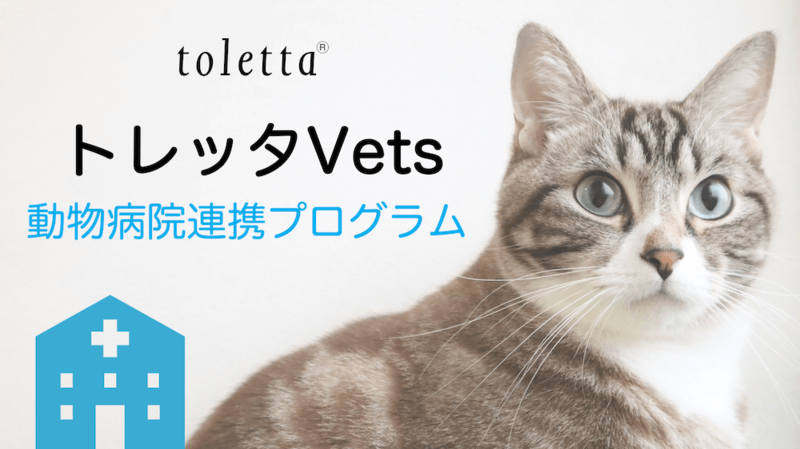 On July 17, Toletta Cats launched "Toletta Vets," a partnership program with veterinary clinics nationwide.
Toletta Cats had previously developed the smart cat litter box "toletta," which is currently on sale. The Toletta Vets program aims to increase the number of toletta users by encouraging the use of toletta for cats seeking treatment at over 10,000 veterinary clinics across Japan.
This program is aimed at veterinary clinics, which will be provided comprehensive data reports for cats using toletta. By combining the medical records (diagnosis, treatment, test results) from veterinary clinics nationwide with data such as urine volume, urination frequency, and body weight measured by toletta, a large data platform for various renal and urinary tract conditions can be established.
Referral fees are payable when Toletta Cats refers toletta users to these clinics through its official website and other websites frequented by these users, as well as when owners of cats seeking treatment at these clinics are referred to toletta. The company is currently accepting applications from veterinary clinics on its designated webpage (participation in this program is free). Toletta Cats aims to develop a treatment evaluation algorithm for renal and urinary tract conditions along with veterinary clinics and create a society in which cats can live longer and healthier lives.

Related article:
Hachi Tama raises $930,000 for "toletta" smart cat toilet