On July 17, Motion Lib announced that with the general-purpose haptic IC chip "AbcCore," it has developed a remote-control system that bidirectionally transmits tactile sensations using commercially available robots.
Remote-control robots are expected to have diverse uses such as for hazardous operations to keep human workers safe and in remote manufacturing and maintenance operations to improve efficiency. However, for the remote operation of robots using haptics, the bidirectional transmission of tactile information in real-time is important for operation efficiency.
AbcCore is a general-purpose haptic IC chip that can measure the tactile force in real-time, modularize the control function, and convert the tactile force into data to be transmitted to a remote location. The company-developed estimation algorithm eliminates the need for a tactile force sensor. Since it can use commercially available actuators and existing components, the configuration can be highly flexible.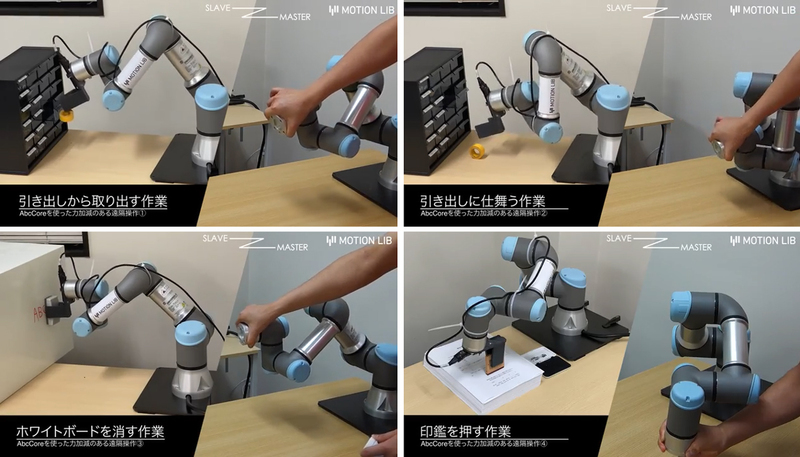 Previously, it was necessary to design and manufacture dedicated equipment to produce such a remote control system using the AbcCore's haptics. However, the system was developed using new, commercially-available robots. The design and manufacturing period of the robot arm could drastically shortened. Also, by using existing robots, a very flexible remote-control system with a variable output and size could be easily and quickly built while safety is assured.