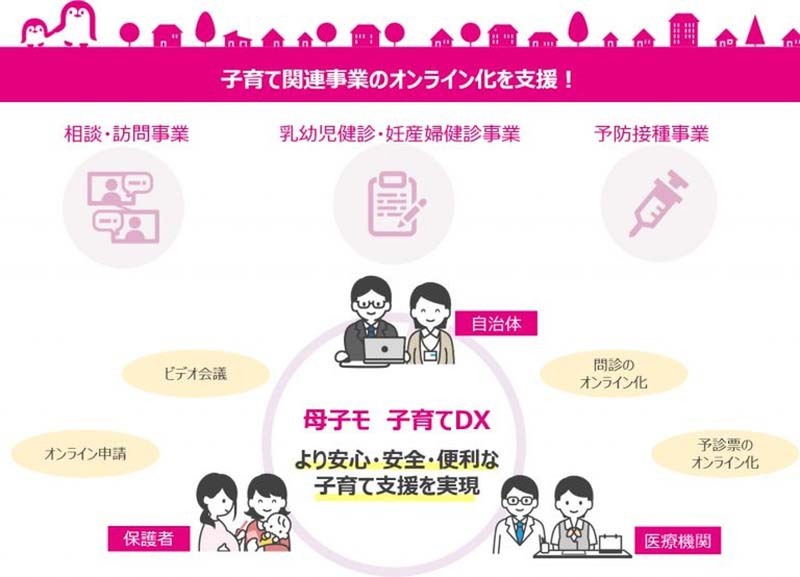 On July 9, MTI began offering "Boshimo Child-raising DX" service on "Boshimo", a mother-and-child diary application that planned and developed by MTI that allows users to record and manage maternal and child health data, so as to support online child-raising-related services operated by local governments.
Due to coronavirus, people are refraining from being vaccinated, and local governments have been forced to postpone or cancel events pertaining to child-raising, counseling for pregnant women, and mass health examinations for infants. Boshimo conducted a survey on the impact of coronavirus infection on users who are pregnant or raising children. The survey has revealed that, when asked the question, "Do you find inconvenient the fact that many of the services provided by local governments that were meant to support child-raised have been canceled, postponed, or made difficult to use?", 68.9% of those surveyed stated that coronavirus has caused their life inconvenience.
By helping local governments create their child-raising services online, Boshimo Child-raising DX supports the creation of an environment in which everyone can safely raise their children. In June, as a first step, MTI offered an "online consultation service" that allows users to consult with local government officials, public health nurses, and professional advisors about childcare via video phone. In the future, MTI plans to expand the use of its online consultation and apply it in its infant household visitation service (The Hello Baby Project), health guidance visitation service for households raising children, including visits to pregnant and nursing mothers, as well as adding functions to make vaccination questionnaires and medical questionnaires for infant health checkups available online.