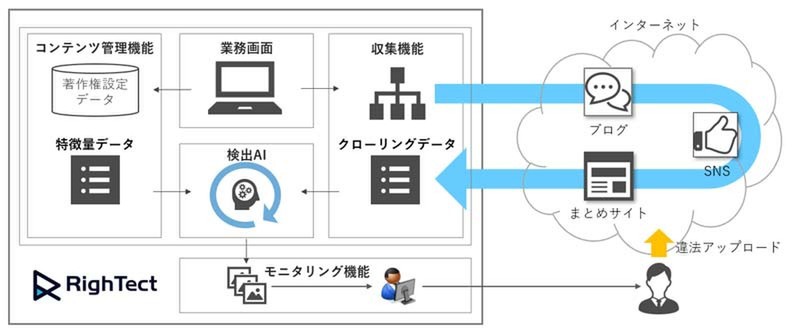 On July 7, d.a.t. released RighTect, an AI content copyright infringement control service.
RighTect uses AI technology to automatically detect digital content (images, manga, etc.) that have been duplicated and republished online without permission and can also send deletion requests. Copyright holders can register their content in advance and specify conditions such as search engine results or specific site URLs. This allows RighTect to automatically crawl around content and collect its target content.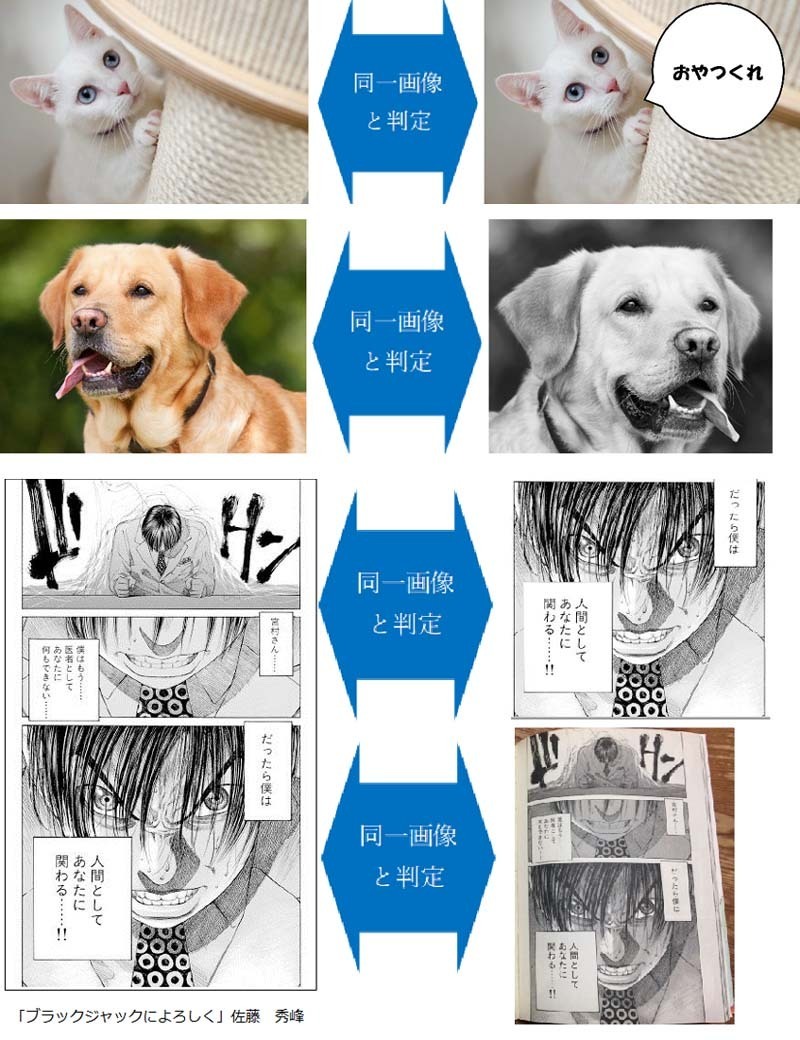 The service extracts the feature value data from the automatically collected content and indexes and saves such as feature value data. The service determines the degree of similarity via AI and outputs content exceeding a certain score as targets through matching processes. It can also determine the sameness of images that have been cut or processed from the original as well as pictures of the original image taken via smartphones.
It supports content holders, platform users, creators, and businesses that are planning to distribute content online and contributes to sound content distribution.