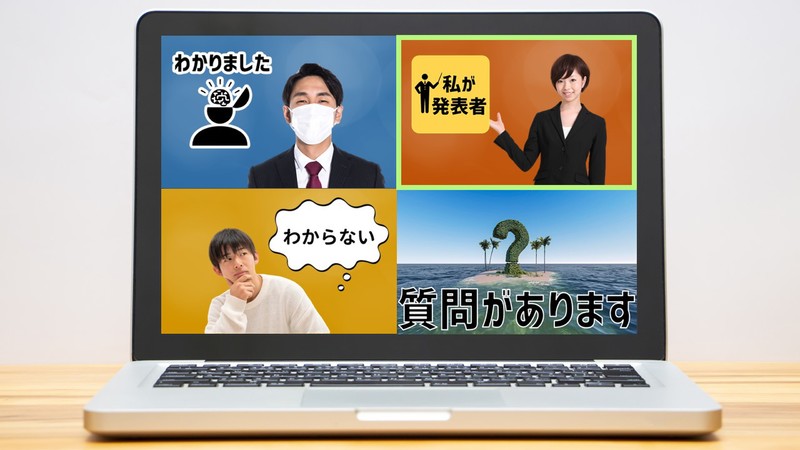 Kid's Plates announced on July 6 that it has developed the camera software "NICE CAMERA" which allows users to display "stamps" on their screen during online meetings via ZOOM, etc. Subscription in advance of the product's scheduled release in August has begun.
This virtual camera software is equipped with a "stamp feature" that allows users to convey their feelings or reactions through illustrations and animations. In addition to ZOOM, NICE CAMERA can be used on a variety of online meeting platforms that support its virtual camera feature.
Users can send stamps to signal a variety of reactions during online meetings such as business negotiations and internal meetings where it is difficult to interrupt when other participants are speaking. This will facilitate smoother communication during meetings.
There are many courses where the camera function is turned off to protect the privacy of participants during online lectures. The use of NICE CAMERA allows participants to reply using stamps without capturing individual participants, which allows instructors to assess the extent to which students have understood the content.
The stamp features can also be used during online drinking parties where participants can enjoy sending each other unique illustrations and animations.
Also known as "ZOOM fatigue," the detrimental effects of online meetings during this period when telecommuting has become the norm due to the COVID-19 pandemic have been perceived as a problem. Much of interpersonal communication relies on aural and visual cues that are non-verbal in nature, but most of this information is lost during online meetings.
In view of these circumstances, Kid's Plates has developed NICE CAMERA to support the communication of non-verbal information such as an individual's feelings and thoughts through the use of stamps to convey one's reactions during conversations, with the goal of making online meetings more enjoyable and effective.