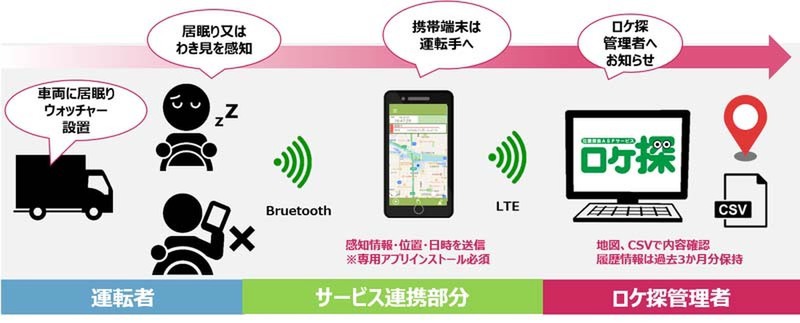 On July 1, Proassist began a cloud service for drivers and administrators in collaboration with a position information service for drivers and a drowsy driving monitoring device.
The position information service, Rokesagu, is a position identification tool that only requires a compliant mobile phone and a PC connected to the Internet to use. It has been specialized for commercial use and is used by a variety of businesses.

"Hitomi-chan mini," drowsy driving monitoring system, is a device that uses infrared compatible CMOS sensors to monitor the driver and detect and warn of drowsy and distracted driving in real time.
By collaborating with these two services, when drowsy or distracted driving is detected, the detected information is transmitted to a mobile phone and the mobile phone uses Rokesaga to transmit the location, data, and time to the administrator. The past three months' worth of data that was transmitted to Rokesaga can be output in CSV format. The information collected by the administrator can be used for safe driving and accident prevention measures.