On June 29, Tomofun announced that starting June 30 it would begin providing Furbo Dog Sitter as a subscription service to users of the Furbo dog camera.
Furbo is a dog camera that uses a special app for iOS/Android to allow users to remotely observe, talk to, give treats to, and play with their dogs who are alone at home. The camera was developed under the concept of a "safer and more reassuring experience for dogs that are alone at home," and in the United States where the camera was first released it has been reported to have contributed to saving the lives of over 500 dogs.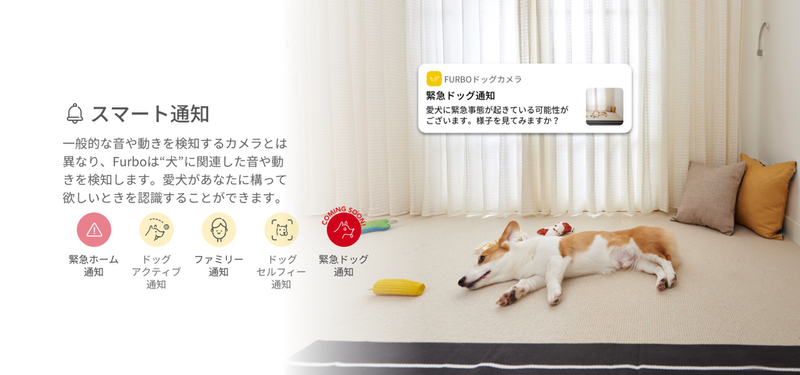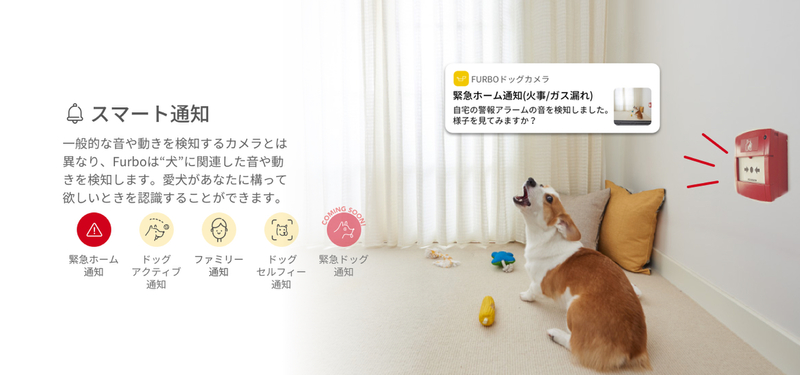 Furbo Dog Sitter is a paid service that watches over the dogs while their owners are at work and recognizes various risks related to the safety and health of dogs alone at home and notifies their owners. The company's AI driven dog technology detects when a dog looks lonely or irritated, people come into view, or even the sound of a fire or gas leak alarm and sends a notice to the owner's smartphone. In the near future the company also plans to release a function that notifies the owner of emergency situations related to their dog's health.
This service can only be used by users with an AI capable Furbo model. There are three payment plans: monthly for 798 yen (approx. $7.44) per month, one-year plan for 8,140 yen (approx. $75.89), and two-year plan for 14,360 yen (approx. $133.88). These plans can be cancelled at any time and a three-month free trial is also available. In addition, the service can be used for 99 yen (approx. $0.92) for the first 90 days after the trial period ends.
The live camera, two-way conversation, barking notices, and treat giving functions can continue to be used free of charge.