Uniquest announced on June 25 that it will be adding a "feature that supports the preparation of holographic wills" to the free will-preparation service "Time Capsule" in late July.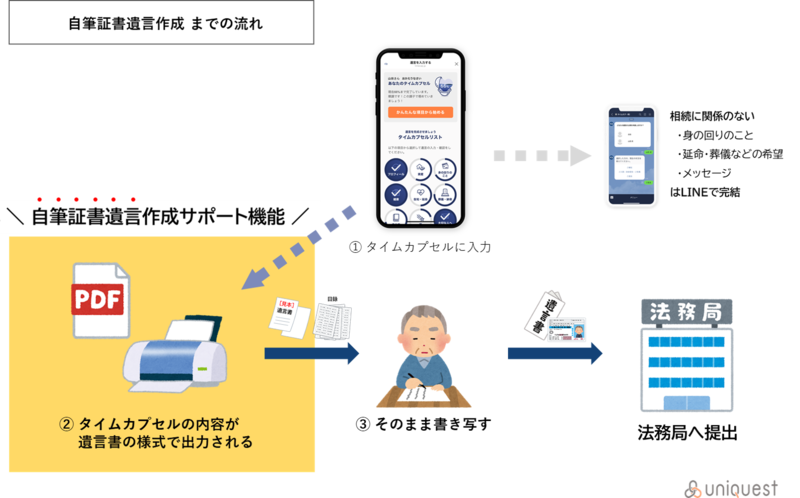 To prepare a holographic will, users will be required to enter the details of their will into the Time Capsule service. These details will then be collated into an output format that complies with the regulations that the Ministry of Justice has prescribed for holographic wills (in PDF, etc., printable). The individual intending to leave a will can then look at the document created and copy it onto a separate piece of paper before stamping it with his/her seal.
The civil code governing the storage of wills will be revised on July 10 to allow holographic wills to be deposited at the regional legal affairs bureau. In the past, holographic wills needed to be stored at home or at a law firm, but the new scheme which allows them to be deposited at the regional legal affairs bureau will lower management fees. In addition, this arrangement negates any concerns about the possible loss or tampering of existing wills. Ensuring the safe storage of wills can allow the preparation of wills to become a more convenient and commonplace affair.
Uniquest has explained that this feature will be added to assist people who have difficulties writing wills to do so.