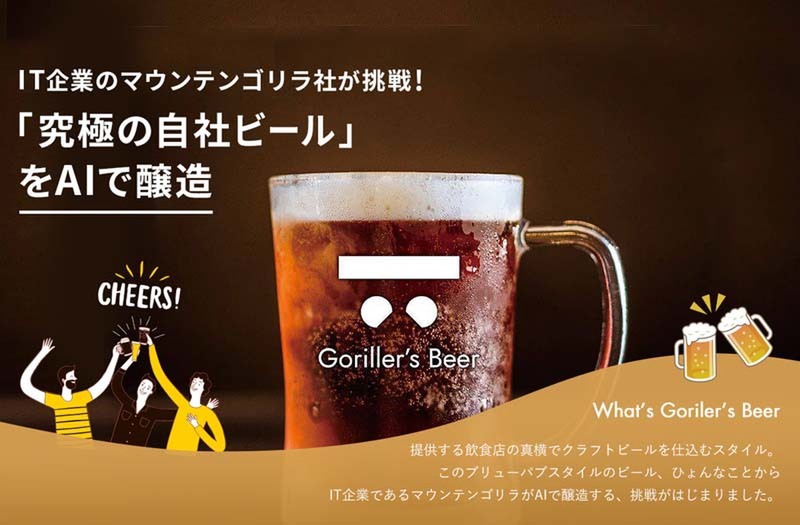 On June 25, Mountain Gorilla announced the creation of "Gorilla beer," an original craft beer made using one of its systems developed in-house, in celebration of its 5th anniversary.
Mountain Gorilla is an IT company that creates web systems and develops IoT products. The company introduced the order-made business improvement system "Pro-Manager" into the AI system of Brewpub Standard, a restaurant operating jointly with a brewery making home-made craft beers. This system contributes to the preparation of daily preparation reports (using it like a recipe) as well as account books (management of ingredients) and to the control of production output (for parts related to liquor tax).
To celebrate Mountain Gorilla's 5th anniversary, a project is in the works to produce beer using this in-house system from the recipe to ingredient preparation, and then hold a de-casking party and distribute the beer to all people involved. A crowdfunding campaign will be launched to gather supporters.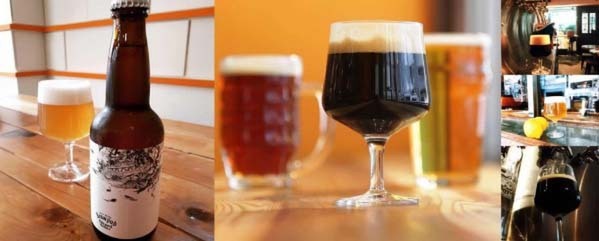 The project can be supported on the crowdfunding site CAMPFIRE from June 30 through July 31. The funding target is 550,000 yen. The beer brewing is planned for August 1, and the de-casking party for September 5.