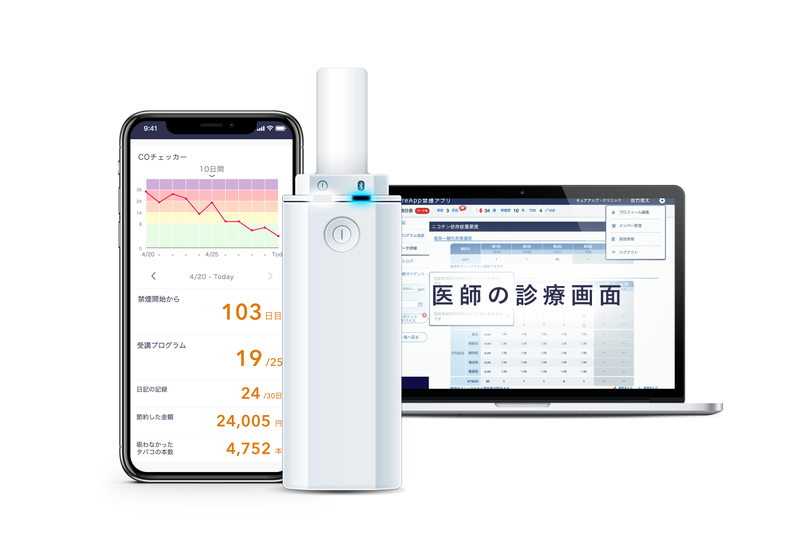 On June 19, CureApp announced that it had received the first regulatory approval in Japan for the CureApp SC Nicotine Dependency Treatment App and CO Checker it has developed as a "medical treatment app" for which physicians can write prescriptions.
Medical treatment apps for which doctors can write prescriptions for patients to treat disease have been gaining increasing attention in Japan and abroad as a new medical treatment and overseas prescriptions are already being written for patients with government approval and health insurance reimbursement.
Nicotine dependency is a drug addiction and involves both physical dependency and psychological dependency. Stop-smoking medication is effective for the physical dependency accompanied by withdrawal symptoms, but conventional smoking cessation treatments for the psychological dependency are difficult for doctors to use as a treatment intervention other than during medical examinations, leaving patients to fight their addiction alone.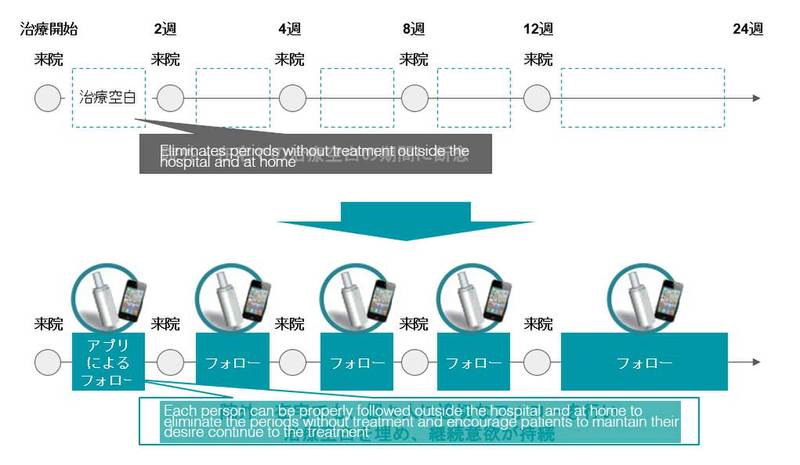 CureApp developed the CureApp SC Nicotine Dependency Treatment App and CO Checker to use IT technology to alleviate this situation. In addition to medical examinations during smoking cessation outpatient treatment and using this product as a treatment intervention, the treatment intervention is continued for 24 weeks after the smoking cessation outpatient visits end (after 12 weeks) to promote the acquisition of correct knowledge and behavioral change to support the patient's smoking cessation treatment.