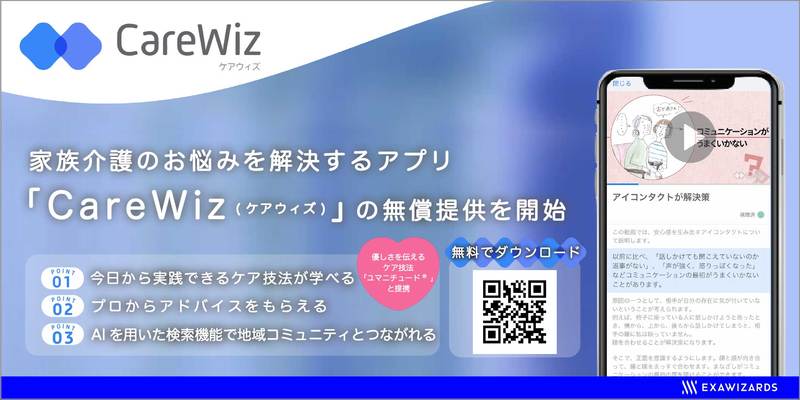 On June 18, ExaWizards began offering a free iPhone app called CareWiz. The app teaches Humanitude techniques and provides support to struggling family caregivers.
CareWiz is an app that supports family caregivers. The name of the app contains the meaning of "walking together with both the giver and receiver of care." The app provides family caregivers with various kinds of support including explanatory videos on "Humanitude" (a care technique based on comprehensive communication through perception, emotion, and language), a telephone consultation line with Humanitude-certified instructors, and AI-powered search for Alzheimer's-related services. The app is free until July 31. The recommended environment is iOS 13 or higher.
Through videos featuring Humanitude-certified instructors, viewers can learn techniques of Alzheimer's care that can be used immediately. Each video provides possible solutions for various difficult situations. Situations include "I am asked the same thing over and over" or "Even if I try to talk to him/her, I do not get a response." New videos for various situations will continue to be added in the future.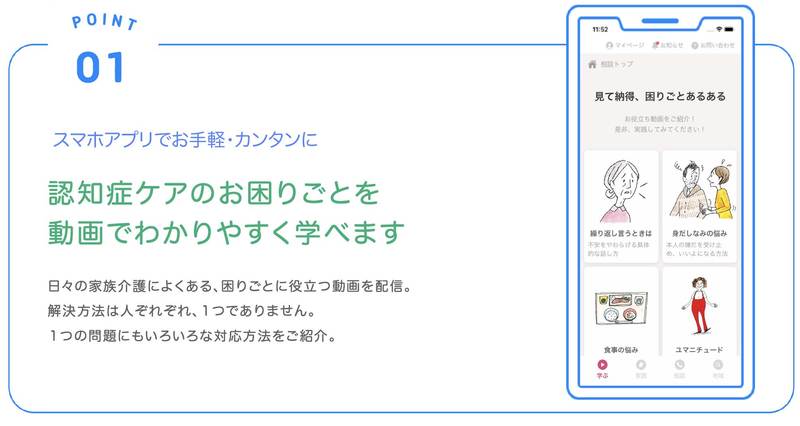 App users can call a certified Humanitude instructor to talk about daily problems that occur in family caregiving. Going forward, the app plans to add a feature that allows users to film difficult family caregiving situations and attach those videos when applying for a consultation. This will allow users to better explain the content of their consultation before receiving professional advice.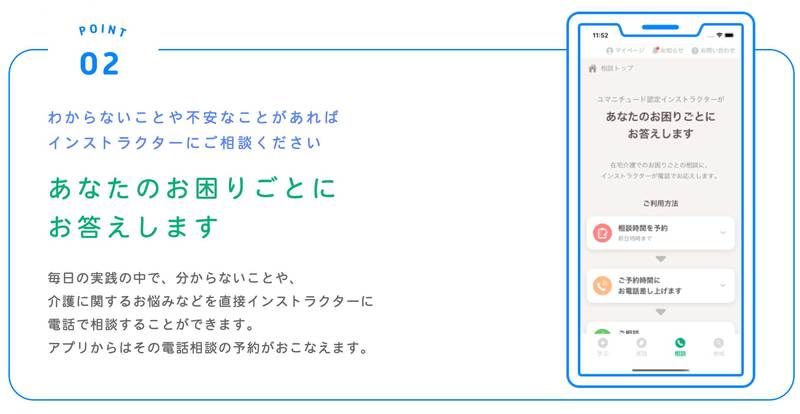 Furthermore, the app also provides access to public support information. The search function uses AI developed by ExaWizards. This allows users to enter situations that trouble them such as "I want time to shop" or "I find it difficult to balance work and care" in the search window. The app will then return local support information that best addresses the search terms.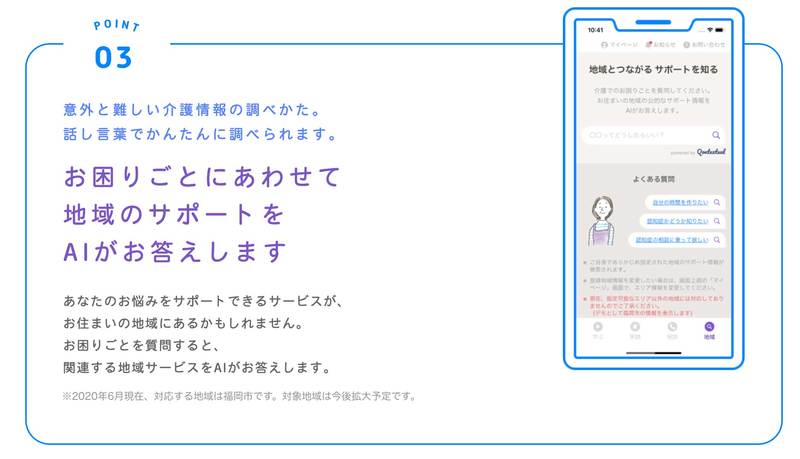 On the ExaWizards YouTube channel, the company also offers a video recording of the online event "You can do it today! A caregiving method that communicates kindness." online event. The event teaches viewers about Humanitude and features the Yoshimoto entertainers span! and Fujita of the duo Osaka Kids, who hold certifications in recreation caregiving. The video teaches recreation caregiving techniques, features comedy performances by span!, and also introduces the CareWiz app.