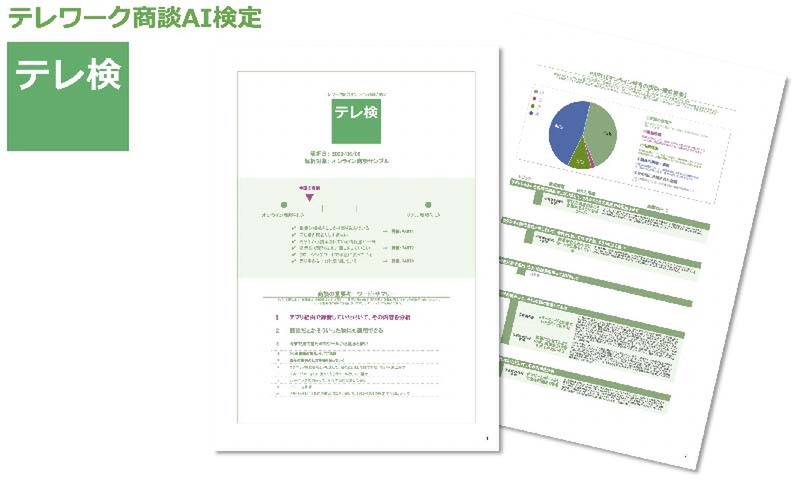 On June 17, Cognitee launched Teleken, a new service that uses AI to analyze online business discussions and determine whether or not they are likely to lead to a successful contract.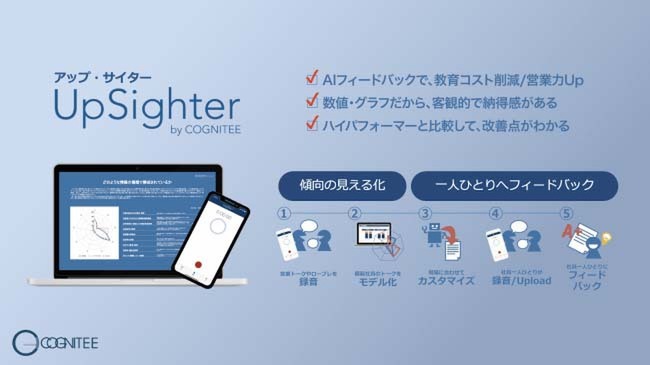 Cognitee develops AI analysis technology for business communications. The company's main offering is the AI analysis service UpSighter. UpSighter automatically analyzes discussions by top performers that have been recorded and uploaded. By detecting model discussion patterns, the service can identify workers who excel in "character selling" and "good atmosphere," as well as patterns of organizing information that can be improved by anyone. The service provides highly effective guidelines for improvement. The company has also developed an algorithm based on these detected discussion patterns, and uses AI to provide automatic feedback reports that clearly indicate differences in discussion content compared to top performers.
With the rise of telework, online business discussions are rapidly becoming more common. Teleken allows users to verify whether conventional business discussions are also suitable for telework. After applying online, users can record and upload video or audio of business discussions with the Teleken app, receiving results within two to five business days from the app or website. These results include a report on online business discussion aptitude, allowing users to check for the presence of conversational elements suitable for online business discussions. The service helps users hone the specific negotiation skills that are needed for business discussions by teleworkers.

Related article:
Sales talk analysis company Cognitee procures $4.5M