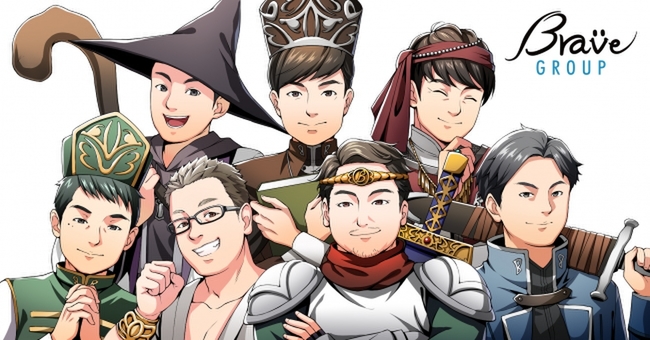 On June 16, the IP development project Unlimited changed its company name to "Brave group," and simultaneously announced the reform of its CI (corporate logo, mission, and vision) and executive structure, as well as the issuance of approximately ¥800 million (about $7.5 million) in shares via third party allotment.
As a company that revolves around entertainment ventures, Brave group states that their name change was decided upon with a wish to create a project that, in these increasingly uncertain times of the spreading novel coronavirus, will bring courage and smiles to people throughout the world. The origin of Brave group is said to be inspired by the idea of "heroes," an indispensable part of the genre we call entertainment.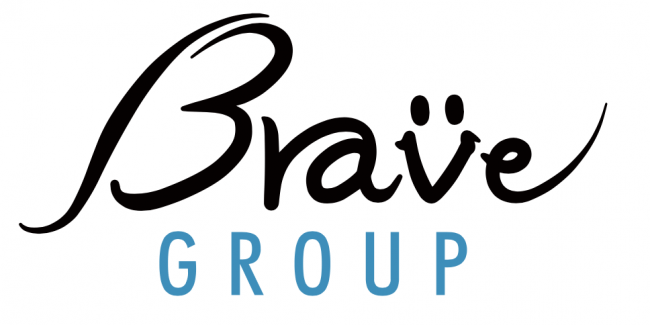 Along with the company name, the corporate logo, and mission and vision statements have also been renewed. The corporate logo uses a wing for the capital "B," with the hope that this company will grow by leaps and bounds. In wishing to bring smiles to the world, the "v" has been turned into a mouth which expresses users' smiles.
Additionally, the new mission is "Making the world smile through entertainment," and the new vision is "Building a new future for the entertainment industry." With this, the company has also defined five new values, listed below.

New values:
(1) Enjoyment & Money
(2) Team Brave
(3) Extreme Speed
(4) Focus on Results
(5) Taking Responsibility
In accordance with this name change and change to corporate structure, Brave group is also issuing roughly ¥800 million in shares via third party allotment. With this, their cumulative capital procurement comes to ¥1 billion. The company hopes to continue its activities in the entertainment field by focusing its efforts to create a project that creates courage and smiles throughout the world, and by strengthening its hiring and marketing strategies.