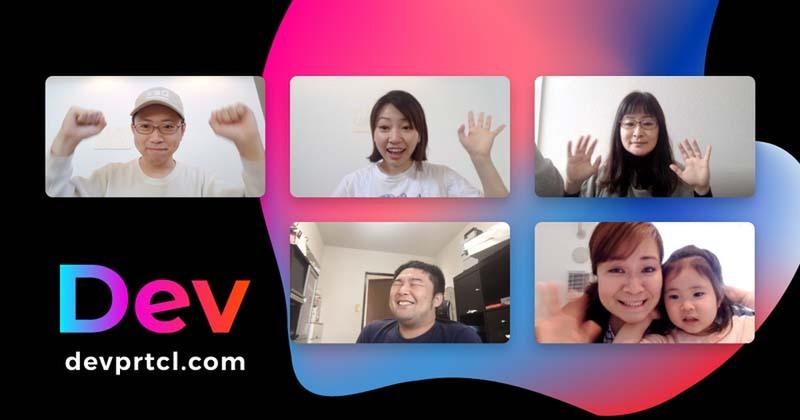 FrameOO, the developer of Dev, Japan's first cryptocurrency, announced on June 15 that it has completed seed round fundraising for the project. The total raised has not been made public. Monex Ventures and Miraise are underwriters. The company has also carried out a developers' advance release of its "Stakes.social," a platform which makes more carefree social contribution than standard donations possible by enabling cryptocurrencies to be used, as the first of its DApps utilizing the Dev Protocol.
Dev, the cryptocurrency FrameOO is currently developing, is a technology which uses staking (a method which generates revenue by making cryptocurrency temporarily unusable) to achieve valuable activities in a more economical way. Cryptocurrency is mined by creators, and these creators acquire interest through staking. According to FrameOO, the system is completely decentralized, using a middleware protocol with on-chain governance, so it can be used to develop a variety of applications (DApps).
The company started its OSS-focused MVP service in July 2018 and launched OSS monetization in February 2019. FrameOO was selected by Microsoft for Startups in November of the same year, and in January 2020, it started its main network operations. After trying out staking starting in February, the company released its Stakes.social platform to developers in June, a move which drew widespread attention from overseas cryptocurrency investors. On the Uniswap decentralized exchange, FrameOO was temporarily in the top 7 most traded companies worldwide at this time. FrameOO's total remuneration paid out to creators is over 60 million yen as of June 2.
Unlike traditional charitable donations and crowdfunding, the use of blockchain staking allows activities which were poorly appreciated up until now to be monetized, developing a framework through which users can acquire benefit by supporting someone.