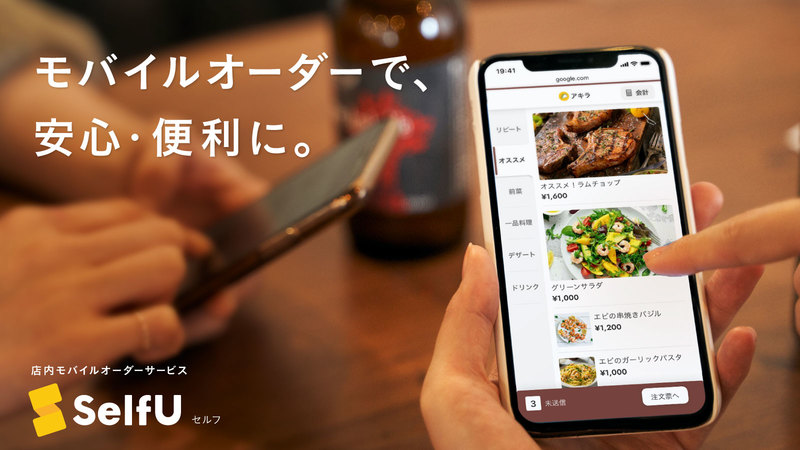 Showcase Gig announced on June 10 that it added a feature to its in-store mobile table order service, SelfU, that makes it possible to monitor employees' temperatures. The feature aims to help prevent the spread of infection by making it easier to monitor employees' health.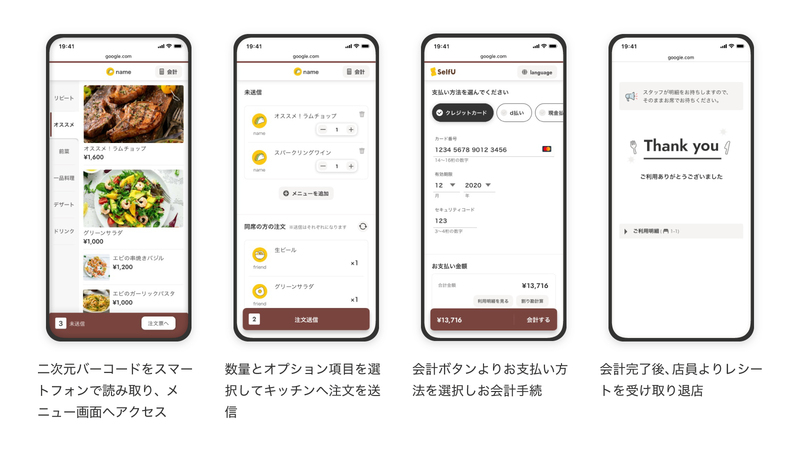 SelfU is a service first released in fall 2019. It allows restaurant customers to place orders and complete payments without interacting face-to-face with waiters or other staff. Since launching, the service has been introduced to a wide variety of food and drink establishments, from dining restaurants to "yakitori" grilled chicken restaurants and "izakaya" food bars, and businesses are reporting positive effects such as lower labor costs and improved services.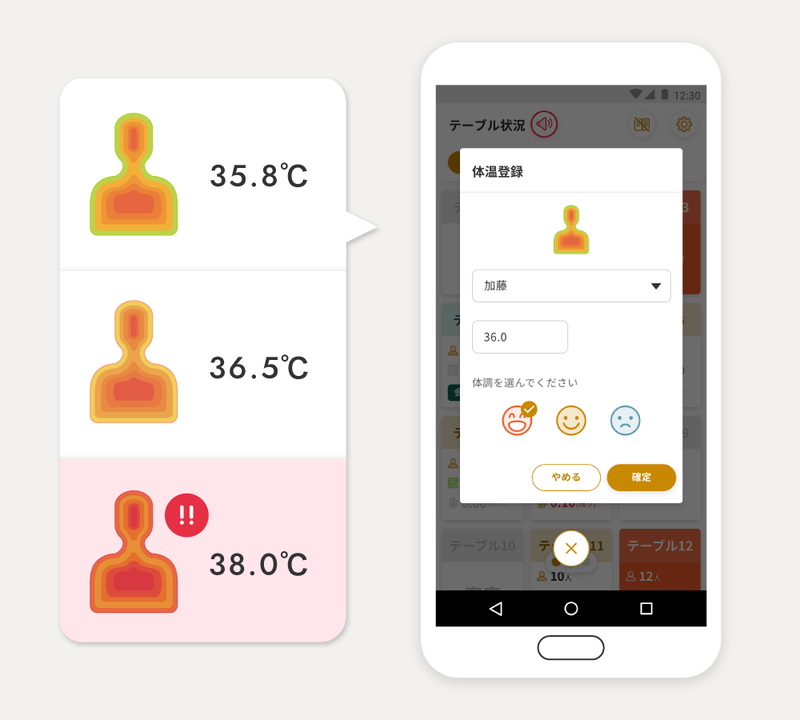 With businesses beginning to reopen now that the coronavirus state of emergency has been lifted, restaurants must account for consumers' new heightened awareness of health and sanitation, and employees will be expected to work even harder than before to practice good hygiene. The latest feature update was released with the goal of supporting food and drink businesses by easing the burden on their operations and offering customers a safe space to enjoy their meals.
Moving forward, in addition to developing new features, Showcase Gig plans to continue regularly performing version updates on SelfU as part of a strong client support structure that has been made possible by expertise cultivated while providing mobile order services.