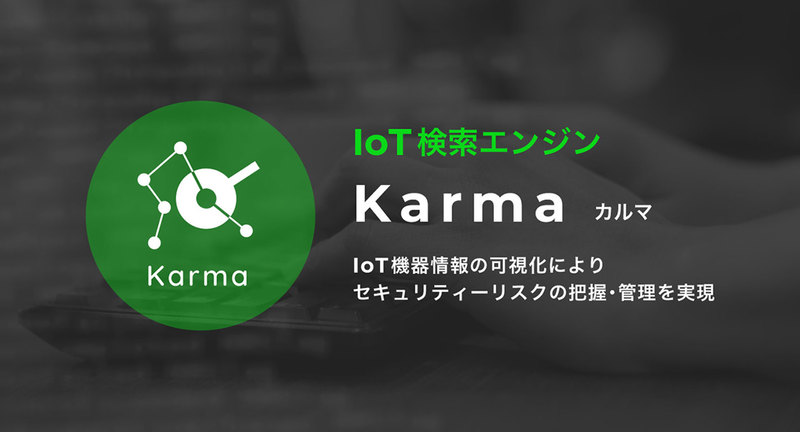 On June 1, Zero Zero One launched 'Karma,' the official version of the SaaS type search engine service, that visualizes information of domestic IoT devices.
'Karma' is a service that comprehensively searches domestic IoT devices connected to the Internet, and can determine detailed device information, such as the model name and firmware version of IoT devices distributed in Japan using a uniquely developed method of deduction.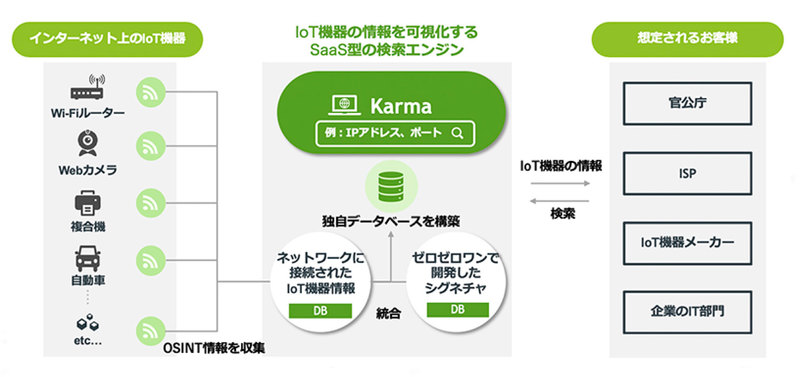 In addition, by combining open source intelligence information related to each device and the Japanese search included in the banner, it is possible to flexibly search for various use cases. This will allow IoT device manufacturers to check where their products are being used, and also, ISPs and corporate IT departments may find devices that are inappropriately available on the Internet due to improper user settings. The administrator himself will be able to investigate whether there are any in order to manage IoT devices appropriately within the organization.
The price is ¥8.25 million (approximately US$77,000) per year for the basic package (of up to 6 users) under the standard contract plan.

00One launches beta version of Karma, a SaaS search engine that visualizes IoT device information