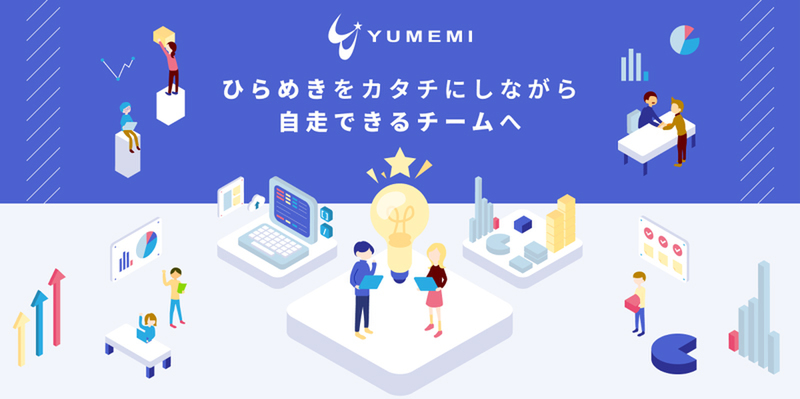 Starting June 8, Yumemi now provides a new service, YUMEMI Service Design Sprint, to support our clients in developing their new projects.
Yumemi's newly released service helps you find solutions to a vast range of problems, including the development and architecture of digital products and services across all industries and the support of strategic project planning and effective project management.
Based on previous experiences, we have learned to value the idea of becoming a united team with our clients and growing alongside them. This new service is our response to the demand for rapid restructuring of business models and establishment of new projects brought about by the current spread of COVID-19 and the resulting changes in society.
The major feature of our new service is supporting projects still at the stage of conception that may not have clear ideas or precise goals, or that first require a convincing storyline to put forward to other employees, all the way until they cross the starting line. Our company's experts, from a wide range of fields, will draw on their know-how and skills to set goals in line with the project's aims, based on your uncertain concepts and ideas, rapidly bringing them to life.
This service is available for the design of research projects, concept formulation, service development, UI design, etc. It can also be offered online, making it suitable for companies currently engaging in telework.