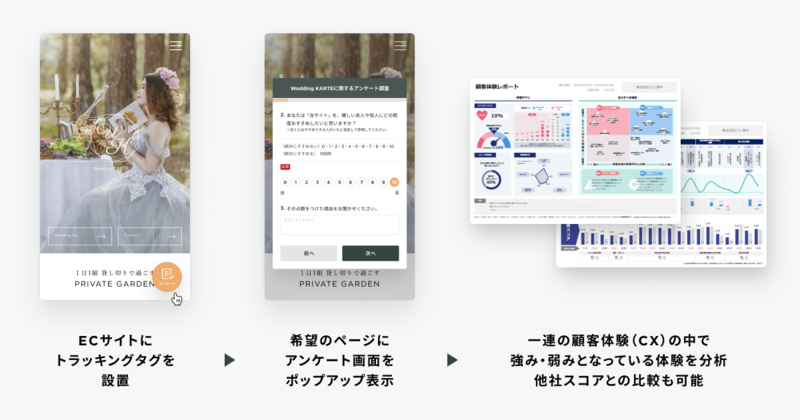 On June 8, Plaid and Emotion Tech announced that they have begun offering a simple CX (customer experience) survey service (Simple CX Survey for ECSimple CX Survey for EC) for e-commerce businesses. The service will be offered for free to all those who apply before the end of August.
On May 25, Plaid and Emotion Tech announced that they had formed a strategic partnership based around the idea of improving customer experiences. The Simple CX Survey for EC is the first installment of this.
Due to the ongoing effects of the novel coronavirus (COVID-19), we are seeing a shift in the business environment. Retail operators who mainly relied on offline over-the-counter sales making full-scale moves into the e-commerce and mail order online forms of business is a prime example of this. In line with this and restrictions on venturing outside, we are also seeing a large shift in consumer activities with an increase in users turning to internet shopping from home.
In light of the current circumstances, services aimed e-commerce businesses are now being offered. These services are born from the idea of helping said businesses correctly gauge the changes in behavior patterns and customer experiences, in addition to finding problems and helping improve website activity.

Related article:
Launch of new service that allows for low-cost customer surveys to be conducted through the online customer analytics service "KARTE"