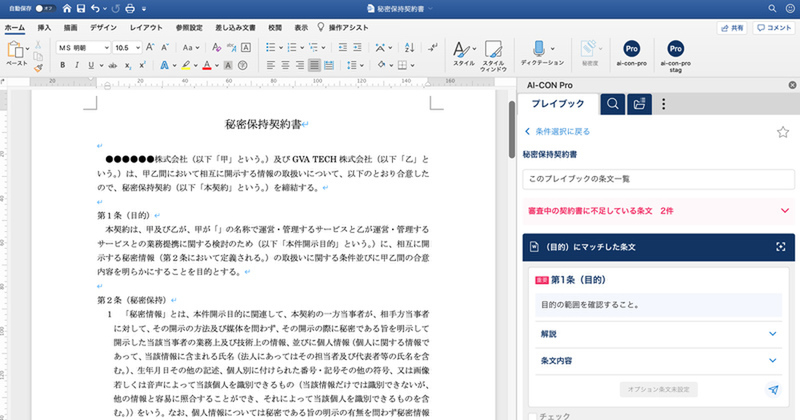 On June 8, GVA Tech started the service of "AI-CON Pro for Sales" which allows the finalization of Non-Disclosure Agreement (NDA) by the Sales Department without direct involvement of the Legal Affair Representative.
It is a function in the "AI-CON Pro," a service for enterprises which supports the review of contracts according to the specific business rules of individual companies. NDAs are agreements signed to set the rules for the handling of confidential information when considering new business deals or partnerships with other companies.
NDA is the most common kind of agreement made in the business world, and in many companies, it represents more than half of the contracts that their Legal Affair Representatives need to review. However, other than being a huge workload for the Legal Department, the time consumed for reviewing them also causes delays in business development.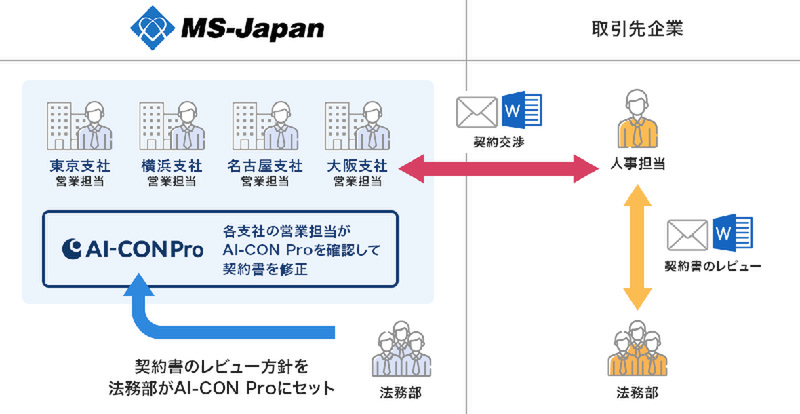 AI-CON Pro for Sales disemminate companies' NDA review policies with rules set by their Legal Department through AI-CON Pro to the Sales Department. This allows the Sales Department to finalize the NDA reviews. MS-Japan, an employment agency, has already implemented it in their business activities.