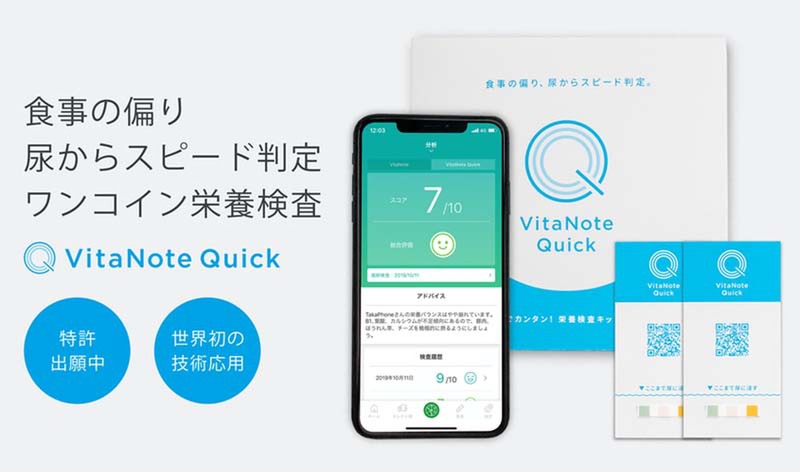 Yukashikado has started accepting pre-orders for the nutrition test kit "VitaNote Quick" on the crowdfunding platform "Makuake" on June 3.
By soaking the test paper in urine and taking a photo with the designated smartphone app (to be released for iOS and Android in July), users will be informed of the results in 10 seconds through on-the-spot image analysis. The user's vitamin and mineral levels as well as signs of dietary imbalance will be analyzed and evaluated on a 10-point scale.
The test kit will be sold from June 3 to 29. Each test kit which contains 2 pieces of test papers and 2 urine cups (for 2 tests) will be sold at 550 yen (around $5).