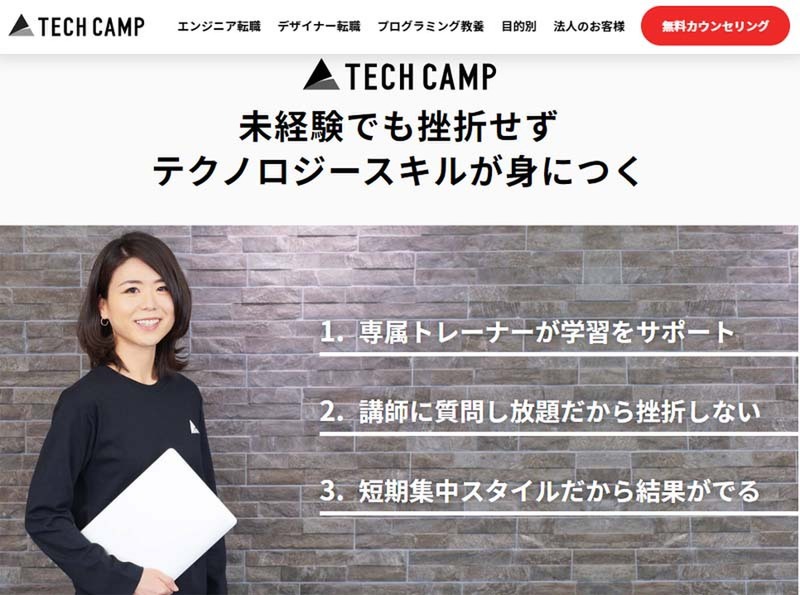 On May 29, Div raised approximately 1.83 billion yen ($17 million) in funding. The funds were generated by means of a third-party allocation of shares, with Eight Roads Ventures Japan as the lead investor, and bank loans.
Div is the operator of one of Japan's largest programming schools. TECH CAMP has instructed more than 20,000 students to date, and has reportedly succeeded in helping more than 1,000 people to make the jump from being inexperienced workers to becoming professional engineers as part of its TECH CAMP Engineer Career Change service. It also offers services such as TECH CAMP Programming Education and TECH CAMP Designer Career Change, helping people to find employment as designers.
Using the funds raised in this round of investment, the company will boost its presence and further increase the quality of its products while also putting in place a system to enable expansion. As well as developing an easy-to-understand curriculum and learning systems, the company employs and trains personnel such as mentors and trainers. There are also plans to expand the Programming School's classrooms.
While the company has thus far developed by focusing on classroom education, it is also commencing online learning for people who do not live close to a TECH CAMP classroom and in order to cope with the increase in people who cannot commute to classrooms due to the coronavirus pandemic.