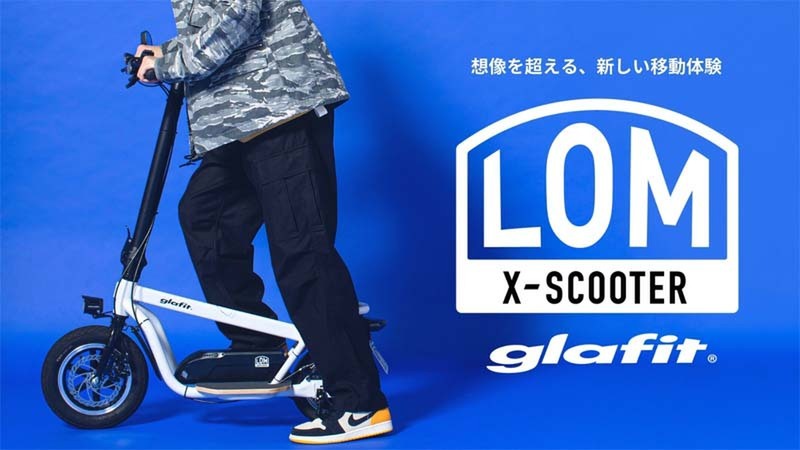 Glafit developed the newly conceived electric scooter "X-SCOOTER LOM" (cross scooter lom) on May 28, and has begun advanced sales through the crowdfunding service, Makuake.
A short-distance commuter with a 3C3S concept (Compact, connected, comfortable, safety, stability, sustainability) for the mobility of enjoyably smooth and comfortable short-distance travel. Headquartered in Wakayama, Glafit manufactures domestically.
A scooter where you straddle the step and drive while standing, and is a type-one motorized bicycle in Japan (including safety accessories such as lights and mirrors). Driving stability and user-friendliness is achieved through the installation of 12-inch front tires and 10-inch rear tires for electric motorbike use. The handles and handle posts can be folded up.
A 350W output allows for a powerful drive, and speed can be selected from three modes: High (over 25 km/h), Mid (approx. 25 km/h), and Eco (approx. 10 km/h). A smartphone application is available that manages the on/off switch of the main unit and shows you the remaining battery levels and cruising range, while a key share function allows you to share with friends and family.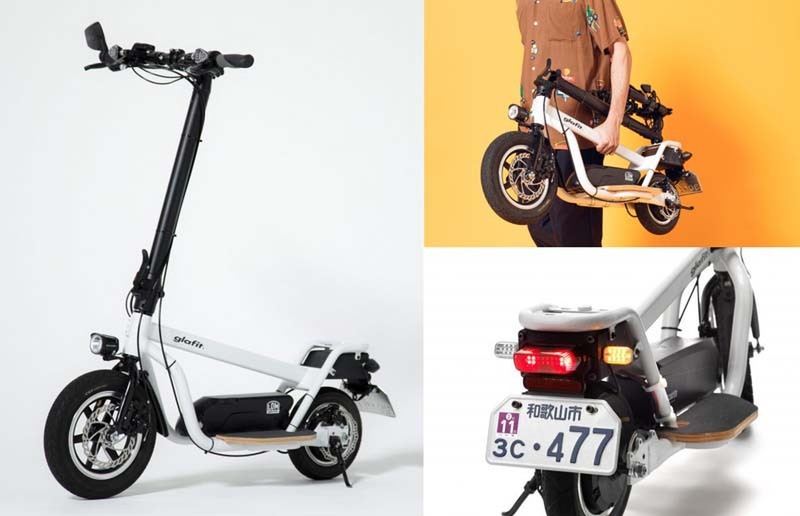 In addition to the battery that is included in the basic set, which is capable of running for 40 km on one charge, a high capacity battery capable of running for 60 km is also an available option. Additionally, a mini trailer capable of towing 100 kg can also be attached. With a project from Makuake, get up to 30% off until August 25.