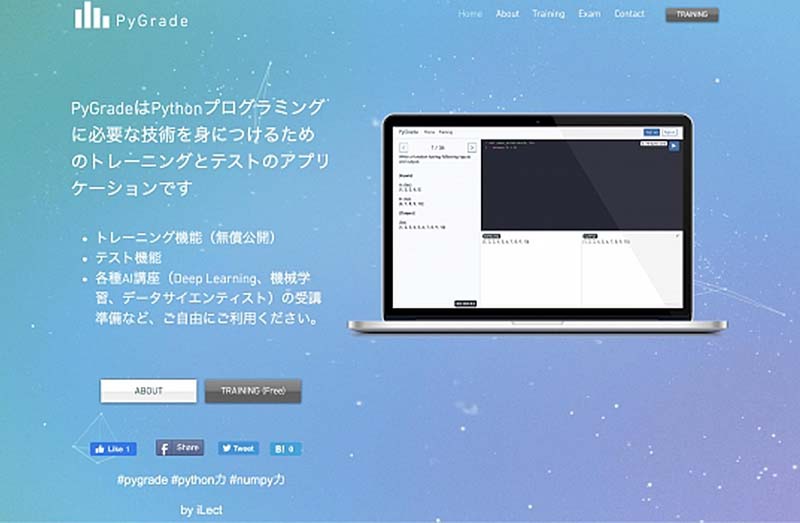 On May 26, NABLAS released the application "PyGrade Training" for free, which is an application that provides coding skill training for the programming language "Python."
NABLAS runs "iLect," a service that provides practical AI human resource development services. Previously, for some of the clients taking classes offered by iLect, iLect conducted Python coding tests to determine if a potential student was at a level to attend a class.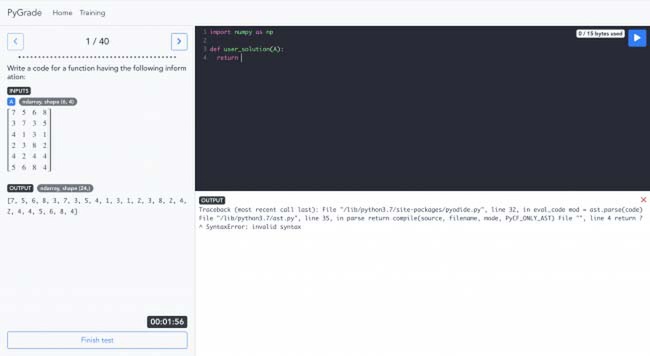 In PyGrade Training, which was released this time, a new "training function" that can be used for free, was added. Also, the design has been reviewed and restructured to allow a programming environment that can run Python codes in a browser. It also has an additional training function that users can challenge as many times as they want for free. The function to give tests to everyone in organizations and groups has been renewed.

Related article:
University of Tokyo initiated AI research institute Nablas opens facility for AI human resources development
Nablas AI education firm offers iLect ON, hybrid classes combining in-person and online elements