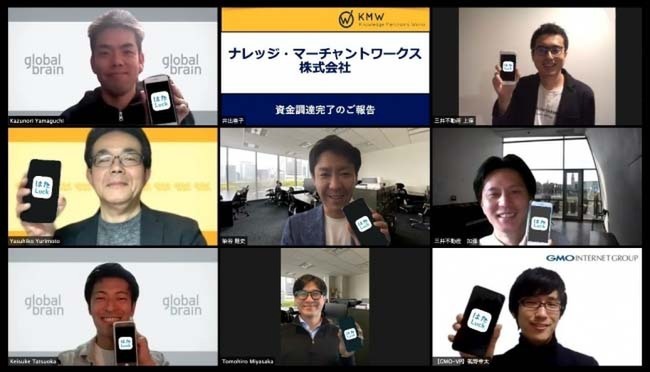 On May 22, Knowledge Merchant Works announced that they have raised a total of 760 million yen in investment funds. In a series B round of financing through third-party allotments, in addition to their original investor GMO VenturePartners, several new investors have underwritten it, including the CVC Fund "31 VENTURES Global Innovation Fund No.1" established by Mitsui Fudosan. As a result, the company's cumulative total funding is now 1.03 billion yen.
Knowledge Merchant Works is a startup company that provides retail tech, with the store management tool "HataLuck," (which figuratively means "work" in Japanese) as its main product to raise the productivity of small businesses, restaurants, and service providers. Their mission is to "Improve the Shift Worker Experience (Part-time staff work experience value)", and HataLuck is capable of sharing information in the store, providing education and evaluation, and coordinating shifts.
Due to the novel coronavirus pandemic, store service styles have been forced to change to adapt, making it even more important to increase productivity. Knowledge Merchant Works intends to use these additional funds to invest in the development of better store management solutions for service-based businesses.
Specifically, apart from facilitating in-store communication and management data through the HataLuck app, they are looking into building a database platform that can collect, sync, and analyze data regarding customer purchasing processes, sales floor designs, sales methods, and other information. They aim to provide a holistic DX solution for service-based businesses that visualizes and quantifies the areas for improvement of each store, providing objective insights that will allow store management staff to create and carry out business improvement strategies.