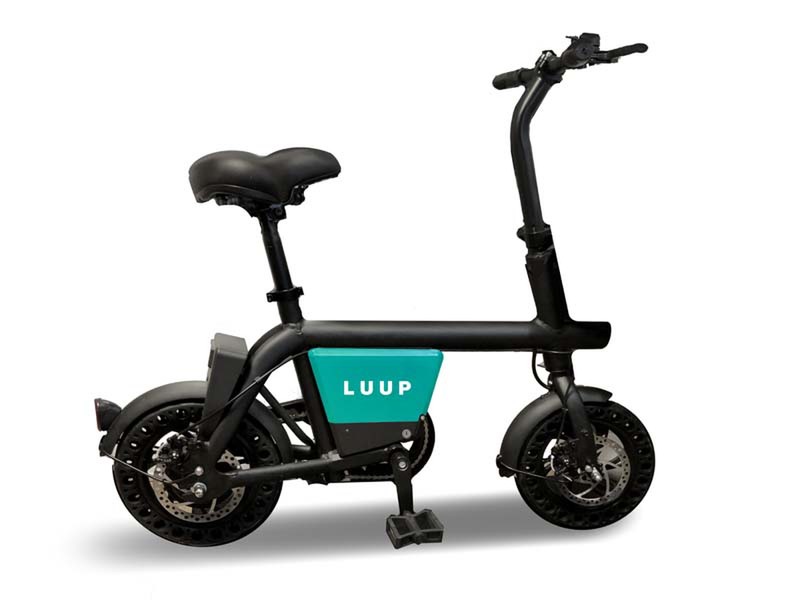 On May 25, Luup launched the LUUP sharing service for compact electrically assisted bicycles in 6 areas of Tokyo.
The sharing service lets users ride from anywhere and return the bicycles to a preferred location. The company, which has been active in the area of electrically powered kickboards, began the sharing service for compact electrically assisted bicycles as a demonstration of a new ride platform and as a demonstration of a new sharing service for short-distance mobility. Luup plans to introduce a variety of electrically powered micro-mobility vehicles in the future.
As the service uses compact electrically assisted bicycles, locations (ports) for renting and returning LUUP mobility vehicles can be set up in the space required by a single vending machine, making use of vacant spaces at restaurants or parking lots. Currently, the service is rolling out at 6 areas: Shibuya, Meguro, Minato, Setagaya, Shinagawa and Shinjuku Wards. The service is launching with 57 ports and 50 mobility vehicles.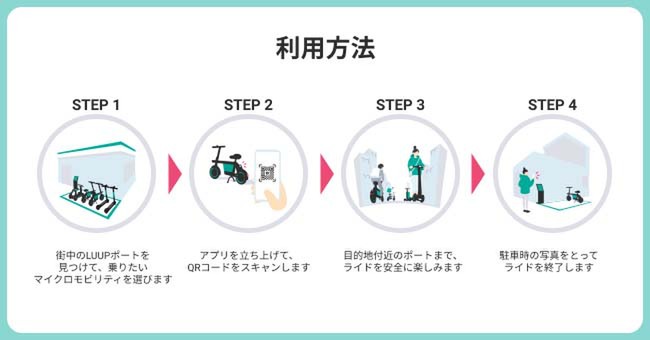 The service is available through an iOS app (with an Android version scheduled), for a charge of 100 yen (about 93 cents) for the first 10 minutes, plus 15 yen (about 14 cents) per additional minute. In addition, 1-day (up to 6 hours or up to 12 hours) packs, weekly packs, and monthly packs are available.