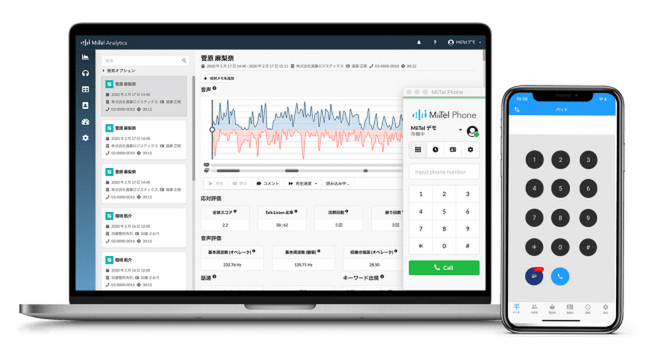 On May 11, RevComm announced its completion of the first close of its Series A funding, totaling 800M JPY (approx. 7.44M USD). WiL Fund II, L.P., operated by US company WiL, acted as the lead investor for the said funding. Persol Innovation Fund, En-Japan, and V-Cube Inc. also joined RevComm's shareholders before the Series A round.
RevComm is a company that develops AI x Voice x Cloud software databases in pursuit of its mission of creating new ways of communication and changing the world. As its first service aimed at corporations, RevComm, is providing MiiTel, an AI-equipped cloud IP phone capable of visualizing telephone sales.
MiiTel is an IP phone equipped with an AI that analyzes calls in real-time and quantitatively gives feedback, removing the need for landline phones to transcribe the entire call. MiiTel increases the negotiation rate and contract rate in telephone sales, which can lead to a reduction in churn rates and education costs. It is also suitable for remote work because it allows users to easily grasp activity details, and is even used as a self-coaching tool for educational and compliance purposes. The service has been used by over 5,000 users since its launch a year and a half ago.
RevComm plans to use the funds it has raised for a wide range of purposes, such as further improving MiiTel's service quality, research and development of new services following MiiTel, surveys for expansion overseas, as well as strengthening RevComm's organizational foundation.