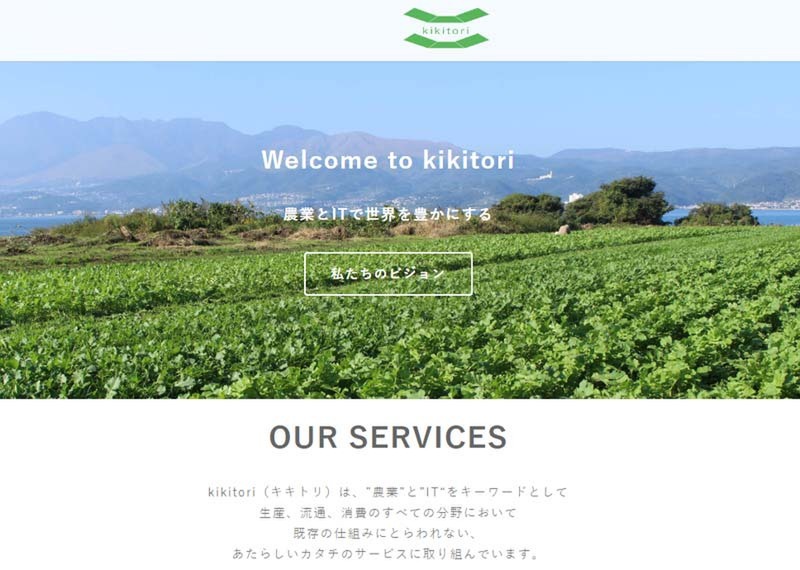 Kikitori announced on May 3 that it received financing in a seed round totaling 50 million yen (about $470,000). Coral Capital will be the underwriter.
Kikitori runs "bando," a SaaS that specializes in agricultural distribution. In agricultural distribution, where phone calls and FAX are still the main ways to communicate, bando is a service that makes the daily transactions between producers/shippers and distributors more efficient through using smartphones. Without having to use conventional analog methods, a smartphone can manage all of the daily tasks such as receiving/shipping notification, notification of selling unit prices, ordering/receiving orders of materials, and creating various forms such as delivery slips. Currently, the service is adopted in seven markets, mainly in Kanagawa Prefecture, and the company is preparing to introduce the service to distributors throughout Japan.
Also, through API collaboration with the core systems of distributors, the arrival of goods data that shippers send through bando can be incorporated into the core system automatically. Conventionally, delivery slips from shippers were used to input everything manually, but the service can eliminate this vast amount of inputting arrival of goods data. It also utilizes LINE with many users in the agricultural industry, and has adopted the simple and easy to use UI/UX. As a result, even older producers and distributors can use the service easily.
The capital that was financed this round will be used for bando's product development, hiring of human resources, and marketing. With these, the company seeks to enrich its service even further and get more agricultural distributors and producers/shippers to recognize and use the service. Then, by updating the distribution field, it will work to achieve efficiency and optimization.