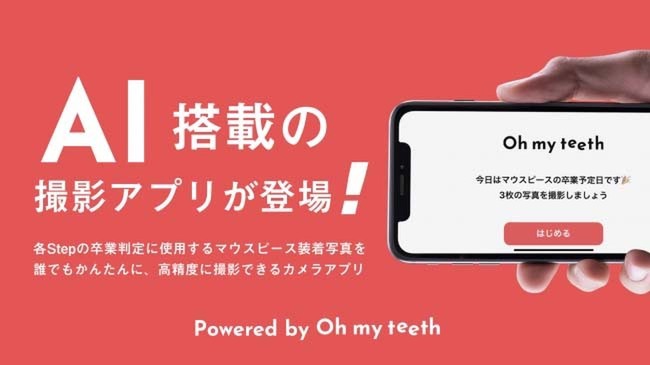 On April 30, "Oh my teeth" released the AI-equipped "Dentition Imaging App" aimed for users. The said app allows users to easily and accurately take pictures of their equipped mouthpieces, which was originally an issue in online orthodontics.
"Oh my teeth" is a D2C mouthpiece straightening service that develops, sells and plans mouthpieces. It is possible to reduce intermediate costs and the number of hospital visits by utilizing the latest technology such as AI-based dentition image analysis, orthodontic information databases, and chatbots, thus achieving low-cost orthodontics.
The user can take pictures of their equipped mouthpiece during mouthpiece replacement and submit it via LINE. Doctors and dental hygienists will then judge the graduation for each step, enabling high-quality orthodontics done solely online. However, taking such photos matching the standard is very difficult, where approximately 30% of the submitted photos could not be judged due to camera blur and bad angles.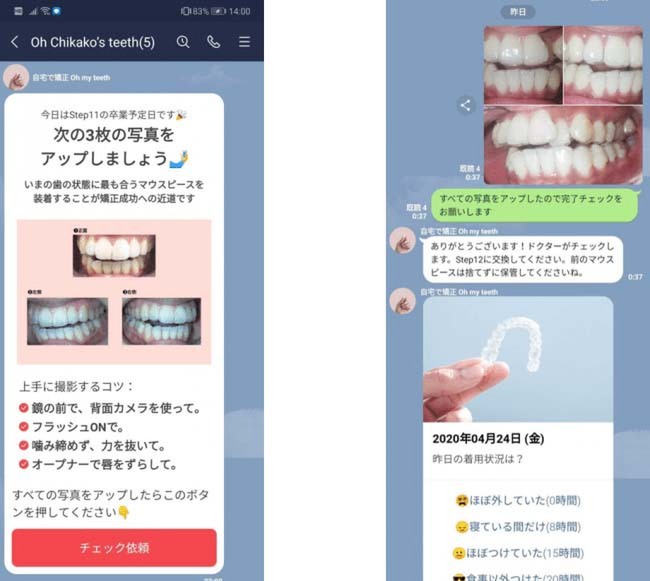 It is said that developing a new dedicated tooth alignment photo application equipped with AI and features such as camera-shake detection and teeth positioning identification will enable anyone to easily take precise photos matching standard. "Oh my teeth" intends to continue using technology to further improve the "orthodontic experience at home".
The application is available on iOS (with an Android version to be released at a later date).