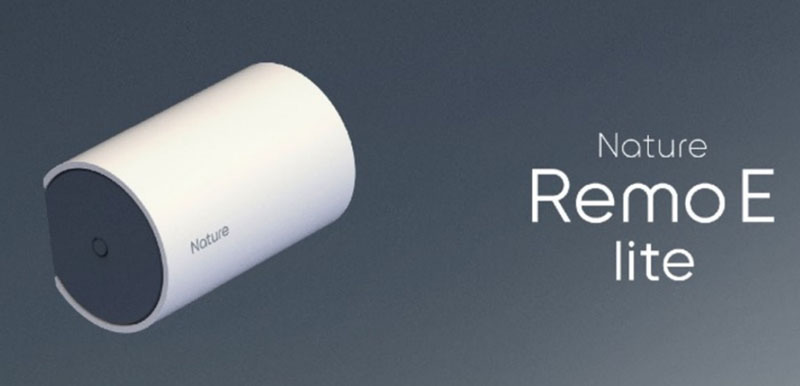 On April 28, Nature officially launched the Nature Remo E lite, which can be used to save electricity in the home. They will run a campaign during which it will be on sale at a discounted price until May 6 to encourage people to refrain from going outdoors.
The Nature Remo E lite is a device that works with a smart meter to help visualize your home's power consumption, while the Nature Remo E, which was launched in December 2019, works with solar energy, batteries, smart meters, and other devices. The Nature Remo E lite is an entry-level model that only works with smart meters.
With the launch of this product, an API that acquires electricity usage data will be released. It will allow users to acquire integrated electricity consumption values from the smart meter collected to the Nature Remo E series on their smartphones via the API. In addition, it can be linked to the Nature Remo series products through an API to turn home appliances off and on, and can be controlled by an infrared remote control.
It costs ¥12,280 (about $153). Because people plan to refrain from going outdoors, they will spend more time at home, which will cause their electricity bills to be higher than usual, they are slated to sell the item for 14,800 yen (about $139) until May 6, as part of a campaign to encourage people staying inside.