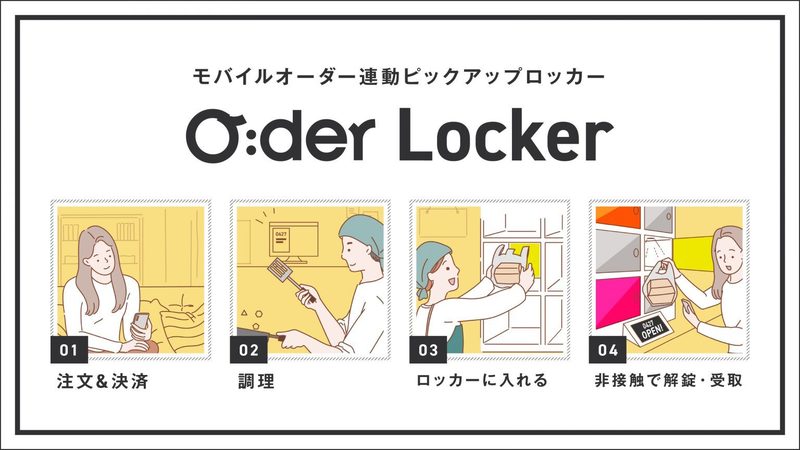 Showcase Gig has been offering its mobile order service "O:der Platform" to the restaurant industry since 2013. Working together with UBO, who have developed a smart locker that can be placed in stores, we have implemented an operation where customers can order food completely without contact - ordering and paying in advance via an application, and picking up from the smart locker. The inside of the lockers are continuously sterilized by UV lights.
The restaurant industry has been deeply affected by the impact of less people going out to prevent the spread of the novel coronavirus, and the demand for take-out food has also risen. We will continue to strengthen our development and offerings of mobile delivery services, as well as beginning initiatives to support the continued working of the restaurant industry.
One of the initiatives, being announced for the Tokyo Metropolis, is the "Business Assistance Fund," with similar support measures also being reported. The "Business Assistance Fund" targets small to medium size companies (including individual proprietors) in the restaurant industry of the Tokyo Metropolis. It pays for 80% of the initial expenses (to a maximum of 1 million yen, or around 9,400 USD) of implementing new takeout, delivery or mobile sales system, in order to provide support to the restaurant industry in the Tokyo Metropolitan Area. "O:der" has been confirmed to qualify for this scheme.
In addition, we are establishing an inquiry service for restaurants to use to learn about countermeasures to the novel coronavirus, as well as making announcements of summaries of major support measures and information regarding countermeasures to the novel coronavirus affecting the restaurant industry.