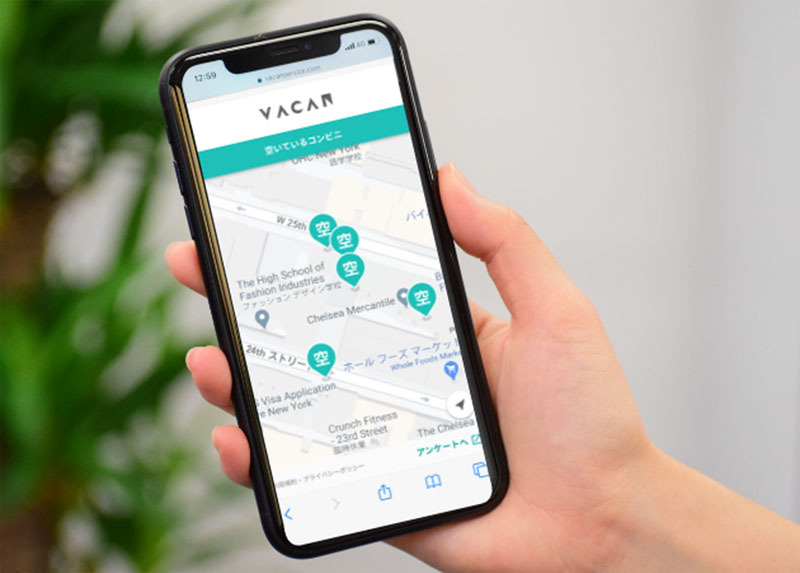 With the spread of infections caused by the novel coronavirus COVID-19, Vacan has announced the launch of its new service "VACAN" - a technology that allows users to verify congestion levels in stores, or how long a wait might be, in real time.
Congestion levels inside a store can be detected through various methods, including cameras, sensors, web-based queueing services, and physical button-based counting. Instead of estimating congestion levels based on past data trends, this service offers verification of how crowded a store is, and the number of people waiting in line, in real time. This service will be made available to supermarkets, drug stores, and convenience stores, and is considered to be highly beneficial in helping to prevent the spread of the novel coronavirus.
Currently, there are plans to develop web mapping services as well.