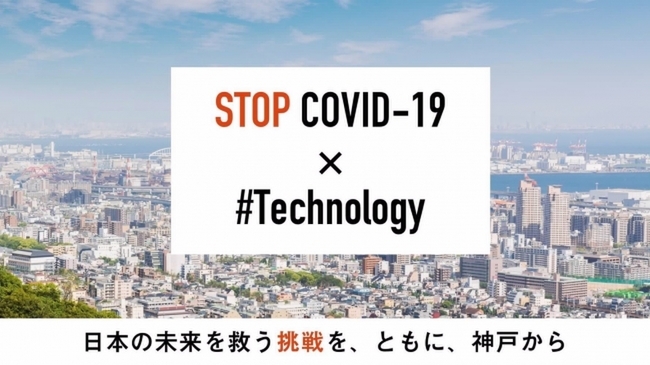 Kobe City has started accepting proposals and ideas for new technologies that can tackle the threat of the novel coronavirus on April 20 through the regional improvement project "Urban Innovation KOBE."
Urban Innovation KOBE is an initiative launched in 2018 that allows startups with versatile ideas and excellent technical capabilities to collaborate with city officials who have a deep understanding of social and regional issues to seek optimal solutions to existing issues, and supports services that implement and evaluate these solutions.
The project presents existing challenges that confront Kobe City and accepts proposals from a wide range of applicants, including startups, engineers, and NPOs, that seek to tackle these challenges. Successful teams that emerge from the selection process will work together with the personnel-in-charge for around four months and develop their proposed idea. The goal is to transform this idea into a new usable service through a series of testing by city residents, implementation on a trial basis at the municipal office, and other forms of trials and demonstrations.
This project is now appealing to all startups that wish to tackle the threat posed by the novel coronavirus using technology. The proposals should be related to technology (e.g., IoT, AI, information communication, support platforms, etc.) associated with data analysis, diagnosis of suspected cases, support for struggling businesses, and support for the daily life of city residents.
The project has begun accepting proposals from April 20 and welcomes new proposals at any time. A submission deadline will be set according to the number of proposals received. Applicants will be notified of the result of the first round of judging around two business days after the proposal is submitted. They will then be notified of the result of the second round of judging and the start date of the trial period around one week after submitting the proposal.
Successful companies will be offered the necessary support for them to coordinate with the relevant authorities in the city to develop their services and to perform the required trials and demonstrations. They will be provided a development grant (of up to a maximum of $4,650 per team) to assist in the early implementation of their successful model.