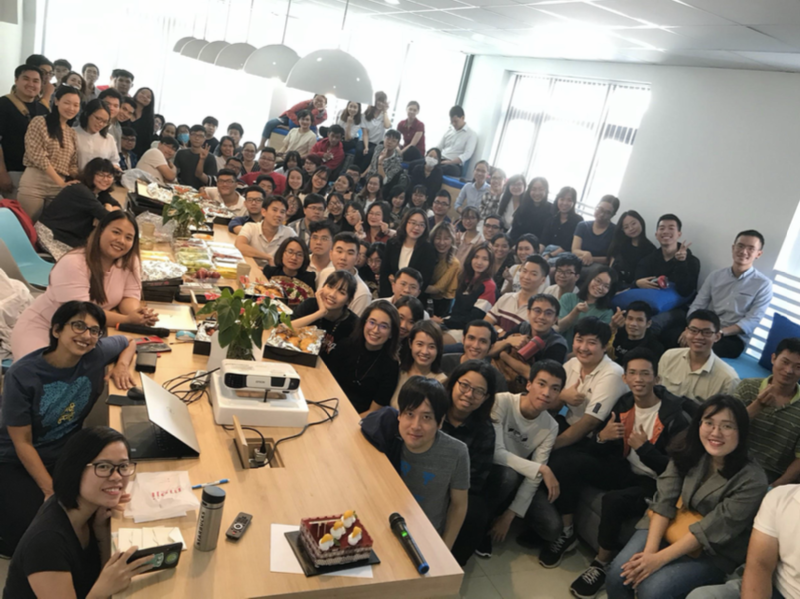 Manabie International Private Limited (Manabie) announced that it has raised total funding of $4.8 million from foreign and domestic individual investors and venture capital firms during the angel and seed rounds in its first year. These individual investors and venture capital firms include Keisuke Honda, Mochio Umeda, Nobuhiro Ariyasu, Yasukane Matsumoto, Yoshinori Fukushima, Masayuki Watanabe, Shunsuke Oyu, and Genesia Ventures.
With the mission statement of "Preparing us for tomorrow's world," Manabie is based in Southeast Asia (currently focusing on Vietnam), providing online educational apps for primary and secondary school students, operating learning centers (OMO digital learning prep schools), and developing online migration support services for private schools and schools for Japanese students in the region.
Enthusiasm for education in Vietnam is comparatively high among Southeast Asian nations, with households spending roughly 20% of their income on education. However, there are as yet no strong EdTech players in the education sector online or offline.
Manabie has started providing an educational app equipped with a "framework for continuing education," and developing OMO digital learning prep schools, and as they go forward they will take advantage of the experience and network of CEO Takuya Honma to expand throughout Vietnam and Southeast Asia. With school closures and lockdowns due to the novel coronavirus (COVID-19) pandemic, they will also expand their support for schools in Japan and abroad to encourage migrating online.
Honma is co-founder of the UK online education startup Quipper, and following the M&A of Quipper by Recruit for $44.58 million in 2015, he led the global expansion of online education services through Study Sapuri in Japan and Quipper abroad. He has spent the past 9 years involved in online education, and has supported thousands of schools around the world.