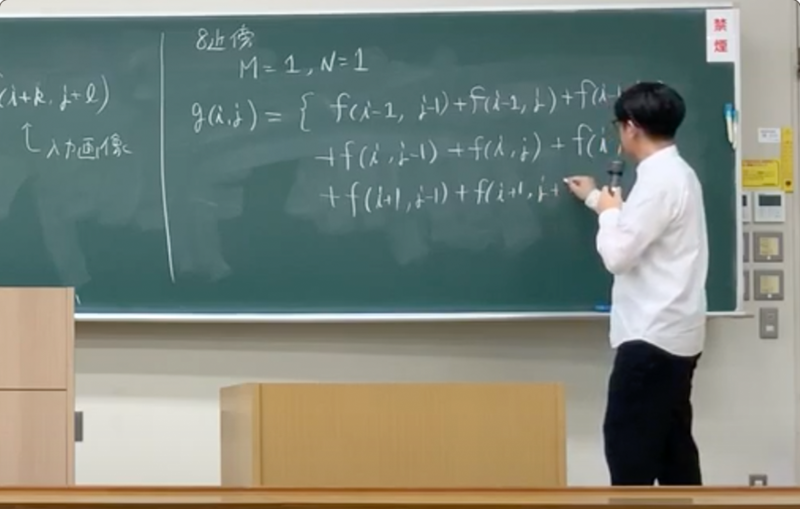 Splyza, a venture company in Hamamatsu City of Shizuoka prefecture that developed and runs "SPLYZA Teams," a video analysis tool for sports teams, released "Lecta" on April 22, 2020. Lecta is an iPhone/iPad app capable of automatically editing course videos captured from a fixed point, and it is available to users for free until mid-May. Details for subscription plans after that have yet to be announced.
Although online classes have gained traction as a result of the novel coronavirus outbreak, there are many problems that still exist, such as the effort needed to capture and edit the video content as well as the burden on servers and in handling the files. With Lecta, users can automatically edit the camera work such as how it zooms and pans by simply capturing the entirety of the blackboard from a fixed point, allowing the amount of data in the video file to be reduced.
Lecta was developed in collaboration with the Fujiyoshi/Yamashita lab of the Machine Perception and Robotics Group at Chubu University. Hiroyuki Doi, CEO of Splyza, was approached regarding the prospect of co-developing such an app on April, which was released merely after two and a half weeks of development. "I was hearing that universities had started to consider shifting to online classes as soon as possible due to the coronavirus situation, but encountered problems such as the effort required to capture and edit the video content as well as issues with handling large files. Splyza had originally offered an app for the analysis of sports videos to support club activities at high schools and universities, but we were forced to cease almost all our sales activities ever since schools were suspended from March," he remarked on Lecta's swift development.