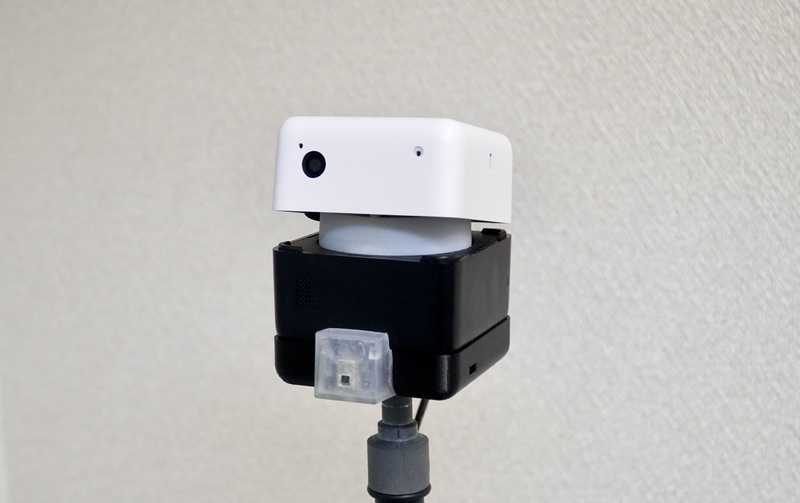 Plen Robotics announced the commercialization of a contactless automated health check version of its PLEN Cube AI assistant equipped with remote body temperature sensing and automated medical interviewing functions on April 20.
PLEN Cube is a compact cubical robot measuring roughly 7.5 cm on each side, and features face and voice recognition functions. The health check beta version is a special version developed as a measure to prevent infection of essential workers employed at medical and healthcare facilities. It detects poor health among employees in the early stages by combining automated medical interviews via dialogue synthesis with a thermosensor-equipped expansion box.
The faces of subjects (employees) are registered via an application. By facing the PLEN Cube when entering the facility, their health is checked by taking their temperature and asking questions about their condition. Combining face recognition with a health check automates determining employees' health condition and the time required to digitalize it. This speeds up response time and prevents recording omissions and errors.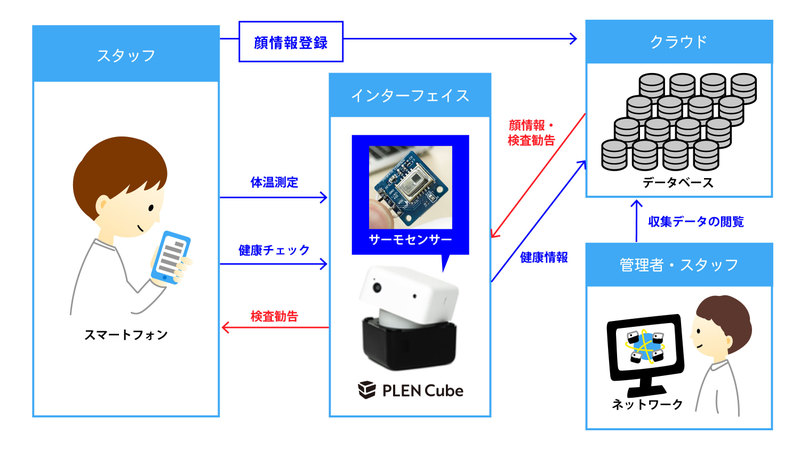 It measures deviation from normal temperature by taking their body temperature via sensors. At the same time, it asks questions about their health in a Q&A format, enabling the detection of early stage symptoms that measuring body temperature alone would not recognize in time. If irregularities are detected, it gives notification via a recommendation for testing.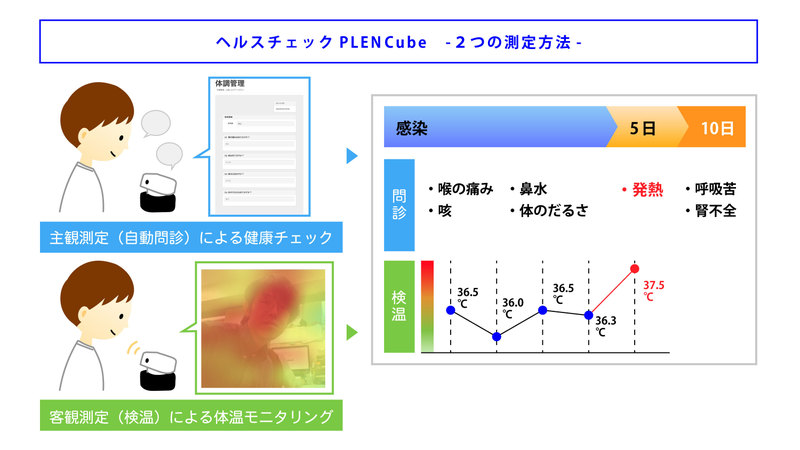 By using a simple system, large scale installation work is not necessary, making it possible to reduce the burden of operating costs.
Starting April 27, live trials using test models of the PLEN Cube health check version will be conducted at the Osaka College of High Technology, part of the Osaka Jikei Gakuen Group. The college is closed due to COVID-19, but they are able to conduct the trials with the cooperation of staff who are still going to work, albeit with a limited number of subjects.
The price of the PLEN Cube itself and the expansion box is expected to be ¥9,800 (approximately $91) with month service fees starting at ¥5,000 (approximately $46, prices do not include tax). The monthly service fee is expected to cover registration of 100 faces and 4 or 5 medical interview questions, with the fee varying based on the number of people registered and the medical interview contents. They can also provide customization for a separate fee, such as linking with external devices like nurse call buttons.