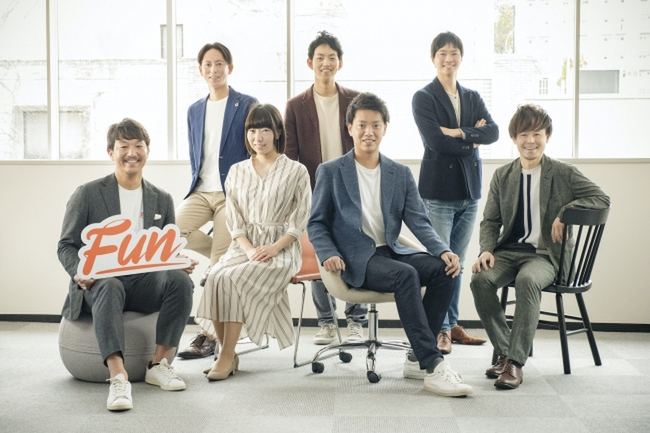 Fun Group announced on April 20 that they raised ¥1.26 billion (approximately $11.73 million) in funding. Their total fundraising has reached roughly ¥2 billion (approximately $18.62 million).
Fun Group operates Fun (formerly known as Tabinaka), an entertainment business specializing in local sightseeing tours. They closed their first round of Series B funding, bringing in as underwriters financial institutions such as JBC Holdings, a Japanese investment firm wholly owned by HKEX-listed China Minsheng Financial Holding.
Fun Group had previously raised funding of ¥740 million (approximately $6.89 million), mainly from individual investors, and since its founding in 2014, they have raised total funding of roughly ¥2 billion. They plan to continue talks with potential foreign and domestic investors ahead of the final close for the first half of 2020.
While the travel market to which Fun Group provides its services is transitioning its tourism style to the "experiential consumption" of tourist attractions and local culture in travel destinations, and has achieved rapid growth amid the popularization of international travel and government efforts to attract tourists, market conditions have worsened due to the impact of the recent novel coronavirus pandemic, and both foreign and domestic tourism business operators, especially family run tour companies, are feeling anxious about the uncertain situation.
They intend to use the funding raised to form a global "tourism business operators coalition" with the aim of streamlining business through support of and alliances with foreign and domestic tourism business operators impacted by the recession caused by the novel coronavirus pandemic, as well as for development funds for new products, including hardware.