Aidea announced on April 6 that it has procured total funding of 240 million yen (Approx. $22.2 million) by increasing the third-party allotment for the purpose of expanding its marine platform "Aisea" business.
Aidea develops and operates ship control systems for ships worldwide. According to the company, the Aisea that it provides can achieve safe autonomous navigation to prevent ship accidents and provide comfortable ship handling.
A smart phone or tablet application can be used as the interface to assess the status of your ship and other ships in real time to predict collisions and issue collision prevention alarms using the built-in navigation support system with voice communication. In addition, the ship navigation control system for companies has functions that guide your ship to its destination or berth (cargo handling port facilities), assess fuel consumption, and for control of nationality certificates and other documents.
Further, add-on functions, such as port entry and exit control, driver recording, and movement reports are being developed.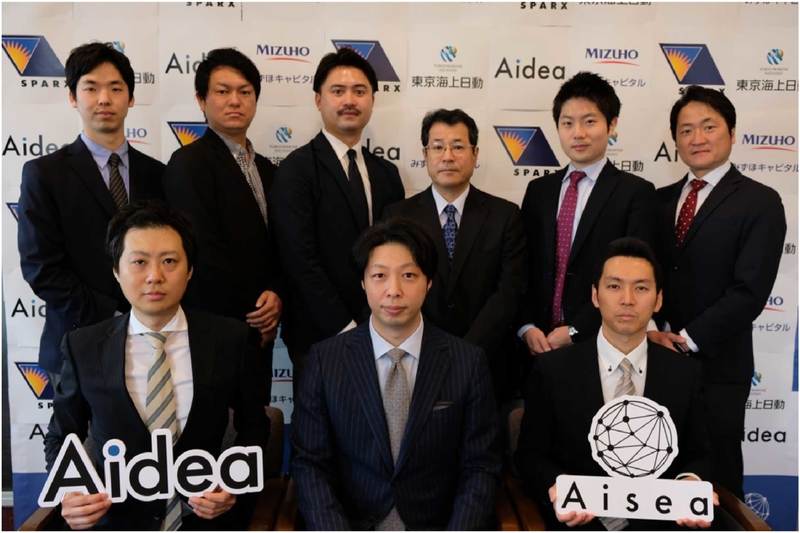 Currently, in addition to preventing ship accidents for coastal ships (ships that sail domestically), the system is being installed to improve operational efficiency and solve the labor shortage problem, so in the future the system is expected to be used throughout the marine industry.
The funding procurement this time was done in cooperation with the Mirai Creation Fund II managed by SPARX Asset Management and the Mizuho Growth Fund No.3 Limited Partnership of Mizuho Capital. Aidea will use the funding to strengthen the Aisea development and sales structures. The company will also enter into a capital and business alliance with Tokio Marine & Nichido Fire Insurance. They will develop new insurance products and services that incorporate Aisea and accelerate the establishment of a marine platform with an eye on making autonomously navigating ships practical by fiscal 2025.
Tomohiro Shimokawabe, President of Aidea, has experience in port operations from his family's business, and understands well the maritime need for a system to increase efficiency and safety and has used technology to expand the company's services and business.
The company has a broad perspective that includes implementing optimum sea routes and, in the future, autonomous navigation as well as creating a platform by implementing an ocean cloud and IoT.
The number of overseas ships is far greater than domestic ships, so in addition to the know-how the company has developed, it is using international patents to acquire technology and plans to expand its markets and users through alliances with major partners and implementing consumer aspects (an app has been released for the iOS).