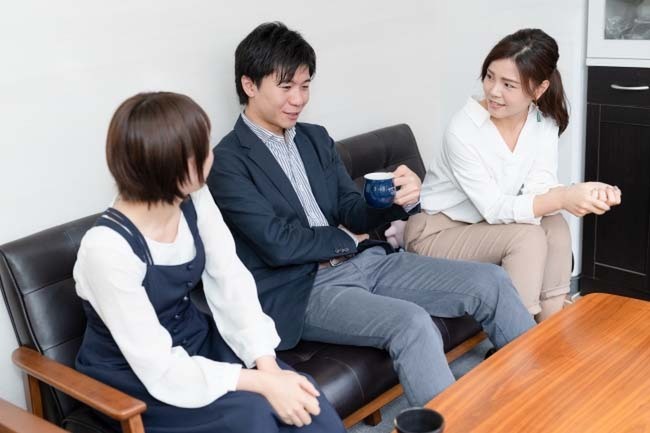 Value Creation announced on April 9 that the aid it provides as part of its employee benefits for company parties and lunches can be applied to online gatherings as well. The company provides employees up to ¥8,000 (about $74) in aid a month.
Value Creation is involved in digital marketing. As a way to encourage face-to-face company parties and lunches, the company provides each employee with ¥5,000 a month for parties and ¥3,000 (up to 3 allowances of¥1,000) a month for lunches. The aid is part of a benefits package introduced to foster deeper relations between employees from different divisions or with little work overlap. Employees have stated that the system promotes smoother communication and has positive effects on work.
With in-person communication difficult after beginning remote work, the company reached a decision to make a similar system usable online as well, and starting April 6 the aid can be applied to web-based company parties and lunches. To qualify for aid, employees can either order takeout or use food delivery services, and then submit their receipts. The company says it expects that seeing each other's faces and talking online will let employees feel connected even under the current circumstances, and help them deepen their bonds with each other.