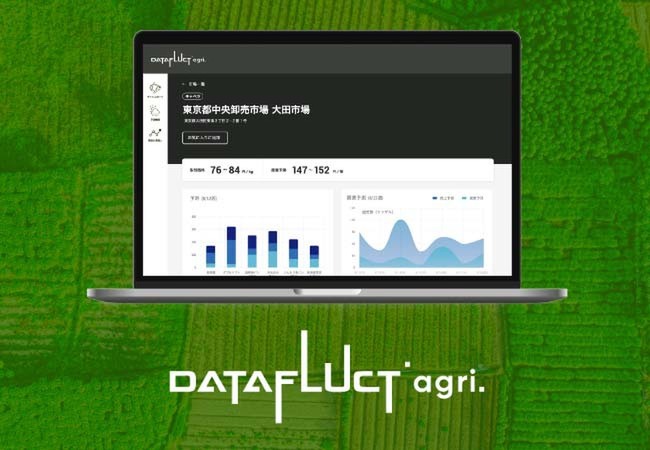 On April 3, Datafluct released the beta version of "DATAFLUCT agri." This service involves the prediction of the harvest time and purchase prices of vegetables using analysis of satellite data and machine learning of market prices.
Datafluct is a venture capital firm established through investment by staff members of the Japan Aerospace Exploration Agency (JAXA). It has developed its business utilizing JAXA's intellectual property and the insights obtained through working with JAXA. By predicting the harvest dates and market prices of vegetables, end users who stock vegetables (companies in the distribution, food processing, and restaurant industries) will be able to grasp the state of cultivation for contracted farmers 1 month earlier than currently possible to confirm market prices.
Reduced stocking costs can be expected by referencing forecast data to make decisions on any changes to the timing, quantity, and content of stocking, which had been left up to experience and intuition. Although DATAFLUCT agri. is usually a service for end users, it will now also be provided to producers for free. It will become possible to adjust production plans by monitoring farm fields through analysis of satellite data and being aware of predicted pricing.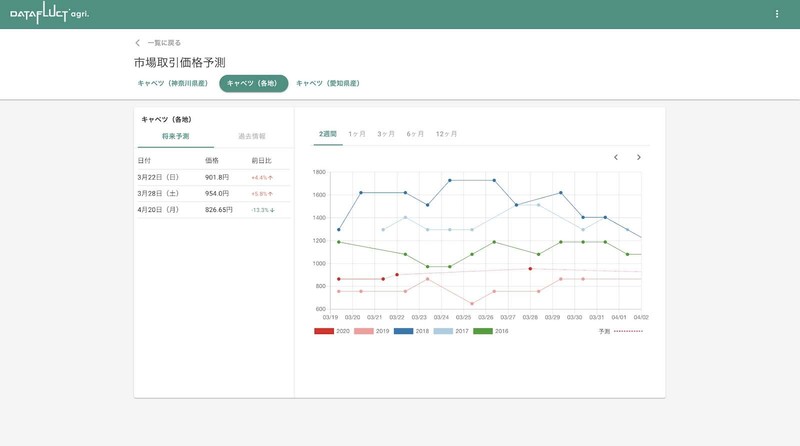 The main features are predicted harvest dates, cultivation status monitoring (3 status of good, delayed, and bad), and abnormality detection (alerts for delayed cultivation and damage from natural disasters). Free provision has started with plans to expand market prediction and production site monitoring features for agricultural producers, with an eye toward further development. The application period ends on May 8 (applications will no longer be accepted once the target number is met). This is limited to fields with an area of 10 or more hectares that only grow cabbage. Partner firms who seek to stock cabbage from contracted farmers are also encouraged to inquire.
Moving forward, expansion of applicable produce, with a focus on leaf vegetables, and improved forecast accuracy are planned.

Related article:
Free service launched that allows anyone to easily use satellite images