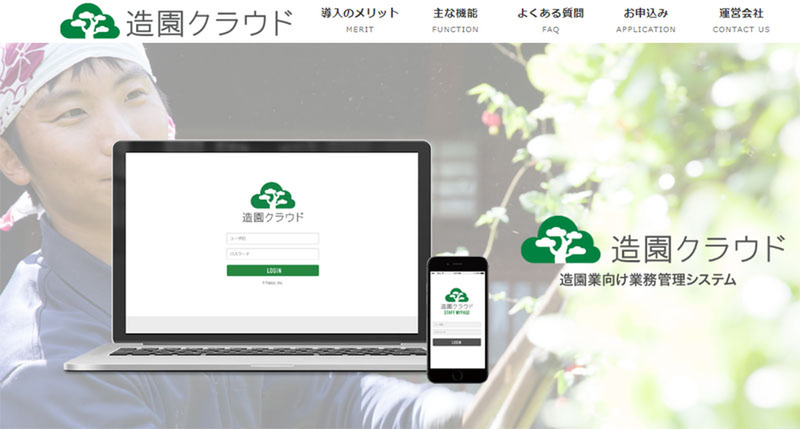 On March 25, Faboc made an announcement regarding "Landscaping Cloud (Zouen Cloud)," a business management system for landscaping companies. Sale of the system will start from April 1.
Landscaping Cloud is a system that centrally controls functions required for operation of landscaping companies. Functions centrally controlled include customer management, site management, order management, visit / construction management, construction estimation, invoice creation, craftsman / staff management, schedule management, etc.
The customer management function of the system works for individuals, corporates, customers with different billing destinations, and customers with referral sources. In addition, the system also works for customers with multiple locations. With the system, one can now manage status of qualifications, experience and skills of professional technicians such as landscaping technicians, landscaping construction management technicians, tree physicians, etc. and devices, and provide the right group of technicians depending on your customer's needs or nature of construction.
Orders, arrangements, inquiries, customer complaints, and status of delinquency are displayed numerically, and sales trends and the number of regular constructions are displayed in graphs, making it easy to grasp the status of your company.
In addition to invoice creation and batch processing of payments, the system can also help reduce the amount of accounting work.With the system, one can also quickly schedule construction work with the visit / construction schedule management function and staff management function. In addition, the system comes with a personal page for each staff member, so that they can check their schedules, site information, construction details, and report work from the site at any time using a smartphone.