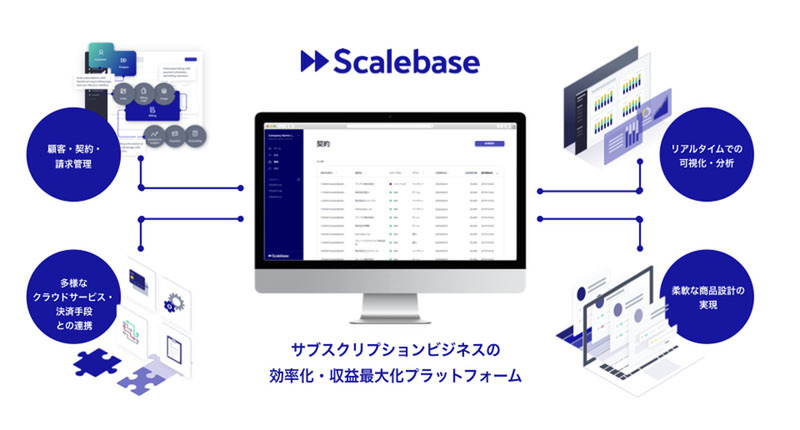 On March 23, Alp announced that it had procured a total of 315 million yen (approx. $2.83 million) in funding. Investment agreements were signed with DNX Ventures, Dentsu Ventures, Anri, and PKSHA SPARX Algorithm Fund. The company also obtained 150 million yen (Approx. $1.35 million) in funding in March 2019.
The company was established in 2018 with the mission to "Support and expand the economic activities of businesses using technology," and in October 2019 released Scalebase as a cloud software for businesses (SaaS) to make subscription businesses more efficient and profitable.
Scalebase increases business freedom and supports better business profits by centralizing and automating the various operations of subscription businesses, such as pricing and product management, customer management, contract management, invoice issuing and mailing, credit card payments, bank transfers and other payments, data analysis, advance payment management, and transaction journalization to reduce operational friction.
Alp will use the procured investment for Scalebase product development and to strengthen hiring to contribute to the better efficiency and profitability of even more companies.